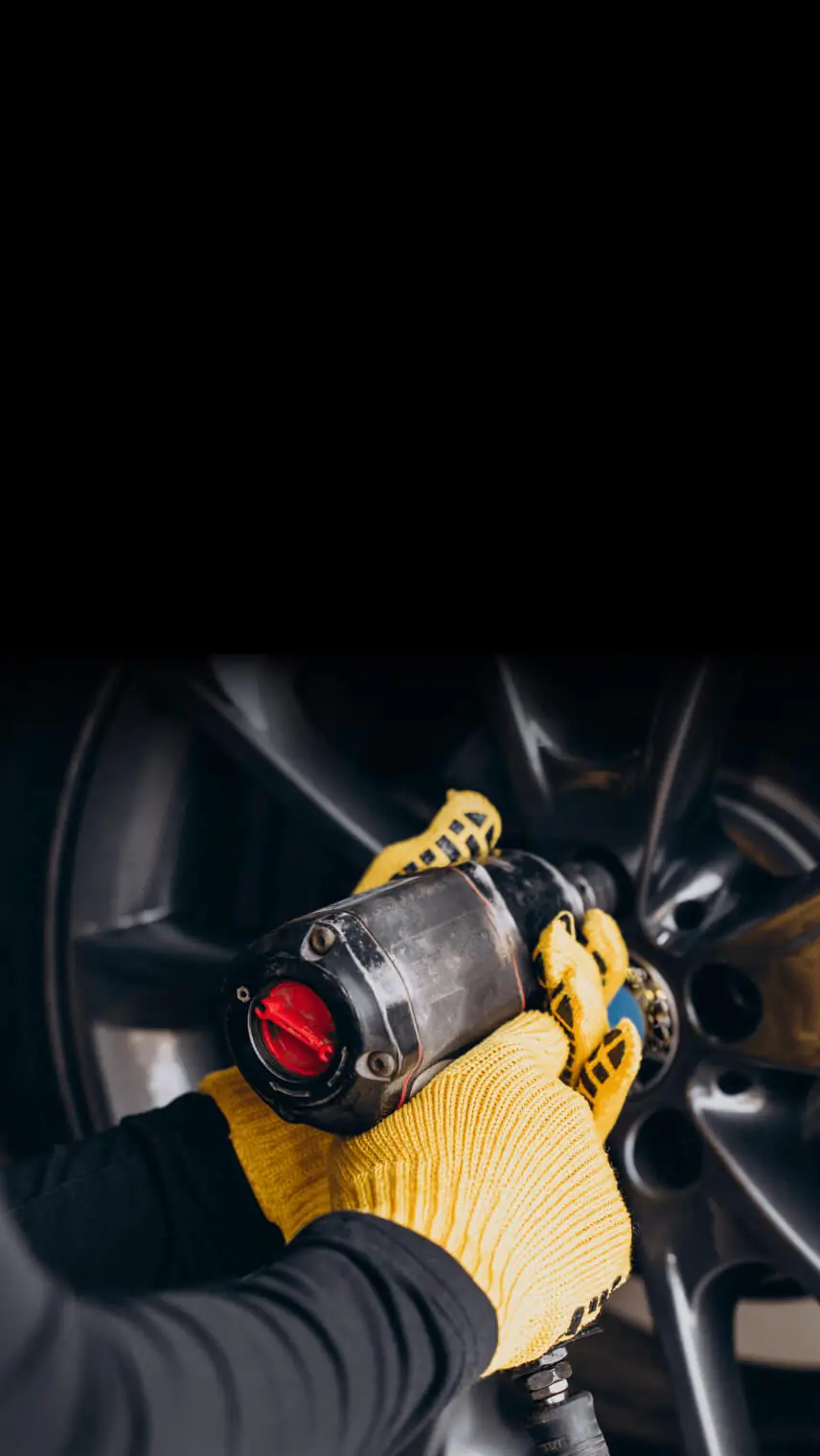 Mobile Tyre Fitting
Mobile Tyre Fitting Service in Lincolnshire, Norfolk, Yorkshire & Cambridgeshire
We understand that, for one reason or another, having your tyres fitted at one of our tyre centres can be inconvenient. Because of this we offer you, an easy to use, local mobile tyre fitting service where we can fit car tyres at a location of your choice.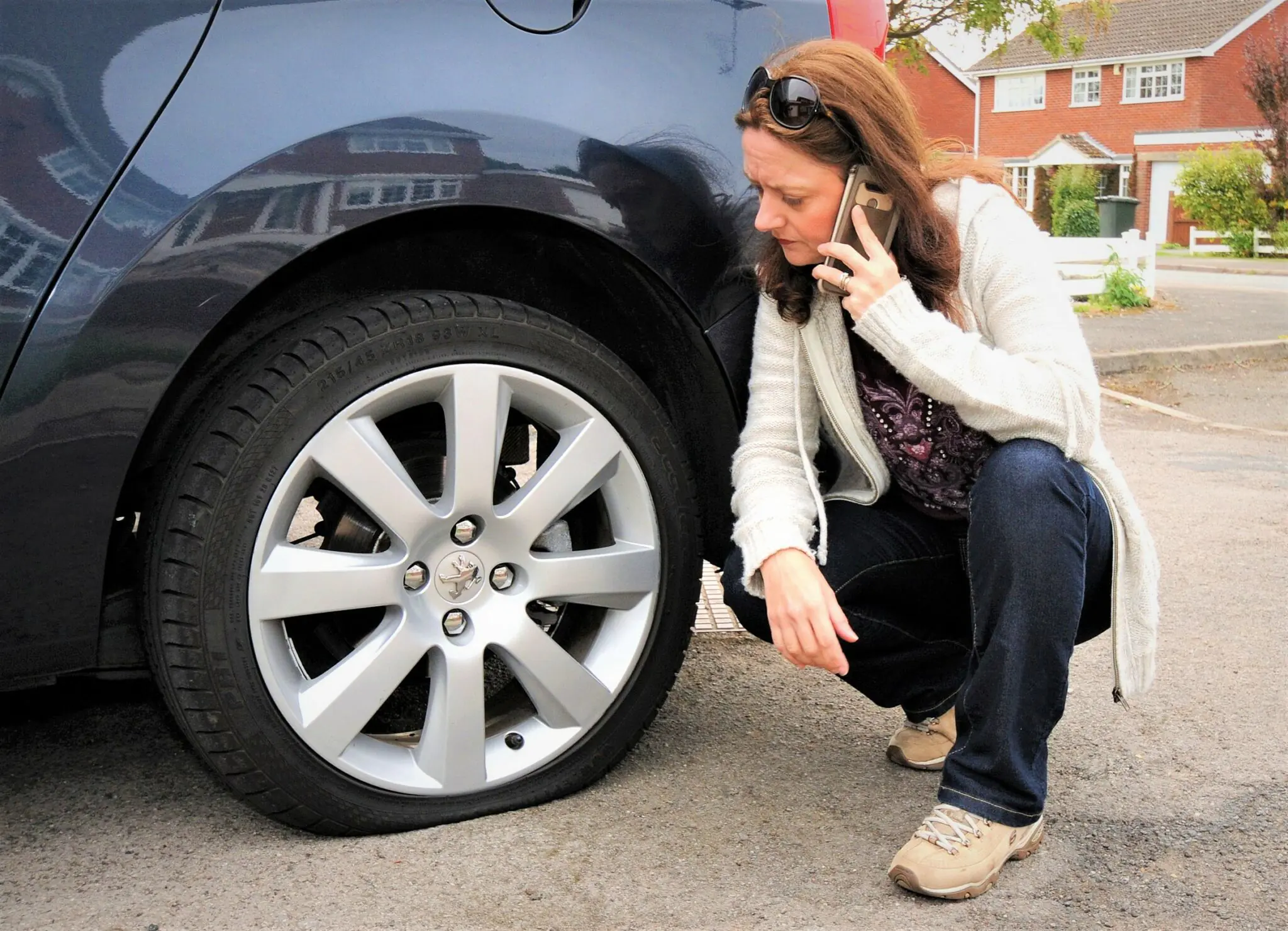 Flat tyre repair
Our mobile fitting service can cater for your needs and have you back on the road in no time!
Bush Mobile Tyre Fitting is the service for you if you're too busy to come to us or if your car has damaged tyres that can't be driven on.
Call now to Book mobile tyre fitting
You choose the location. Our mobile tyre fitting service can come to your home, your place of work or a location of your choice as long as it is within our operational area. We offer mobile tyre fitting across Lincolnshire, Norfolk, Yorkshire & Cambridgeshire.

Please note: The area where we fit the tyres must be safe for our technicians and anyone needing to get past our service vehicle.

Yes – If you suffer a puncture, we can come to you to repair the tyre.

Please note: We will still need your tyre size when you call us.

It's easy having your tyres fitted at home by Bush Tyres Mobile Fitting Service. Simply call our dedicated mobile tyre fitting number to arrange an appointment on 0800 1385000 or order your tyres online using our tyre search and we will come to you.

We can look after your fleet of cars and/or vans by checking all of your vehicles on a timescale that suits you, fortnightly or monthly, and fit any tyres required on site allowing your staff to continue with their day. Get in touch with your local branch.

On the sidewall of your car tyre, you will see numbers in a similar layout to the ones shown below.

These are the numbers and letters we will require if you call us or if you use our tyre search.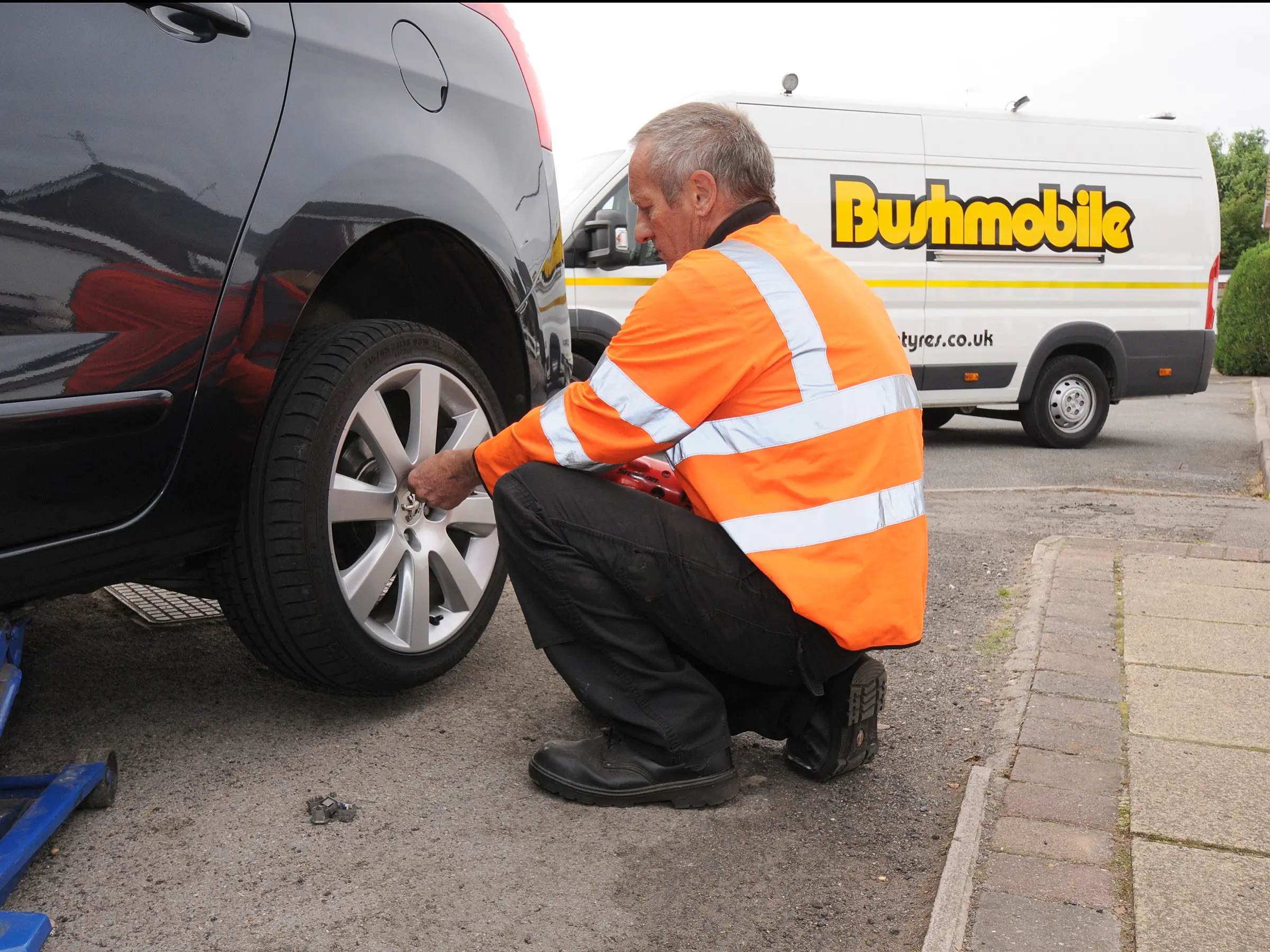 Why Choose Mobile Tyre Fitting?
We come to a location of your choice, your home, your place of work or any location within our operational area.
With 75,000 tyres in stock, we have tyres available for any car. All our mobile tyre fitters are trained to the highest standards. Our tyre fitting machines can fit tyres up to 24 inches in diameter.
We operate a "Quality at all costs" service.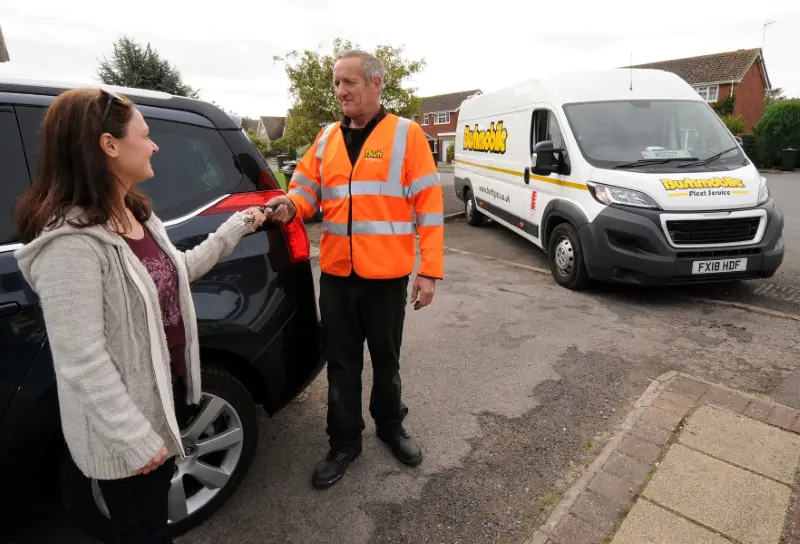 What's included in mobile tyre fitting?
Professional tyre fitting – we take care and pay attention to your wheels.
Wheel balancing – additional charges may apply if specialist balance weights are required.
A new tubeless valve – TPMS valves will have the valve core and cap replaced and the valve seal tested.
Scrap disposal – we dispose of your tyres, so you don't have the hassle.
We operate a "Quality at all costs" service.