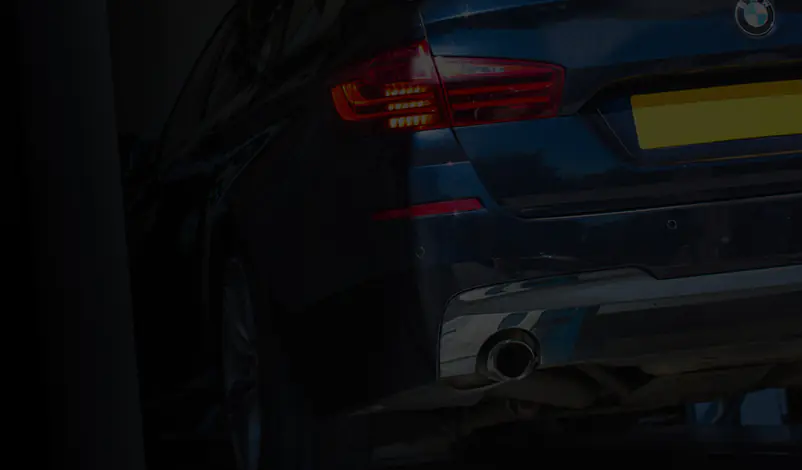 MOT Tests
MOTs from £39.95*
All cars over three years old must by law pass a yearly Ministry of Transport test, commonly known as an 'MOT', to show they are roadworthy and ensure it meets the legal standards set out by the DSVA. An MOT involves dozens of checks on your car, ranging from the brakes and fuel system to lights, mirrors, seatbelts, windscreen wipers and exhaust system.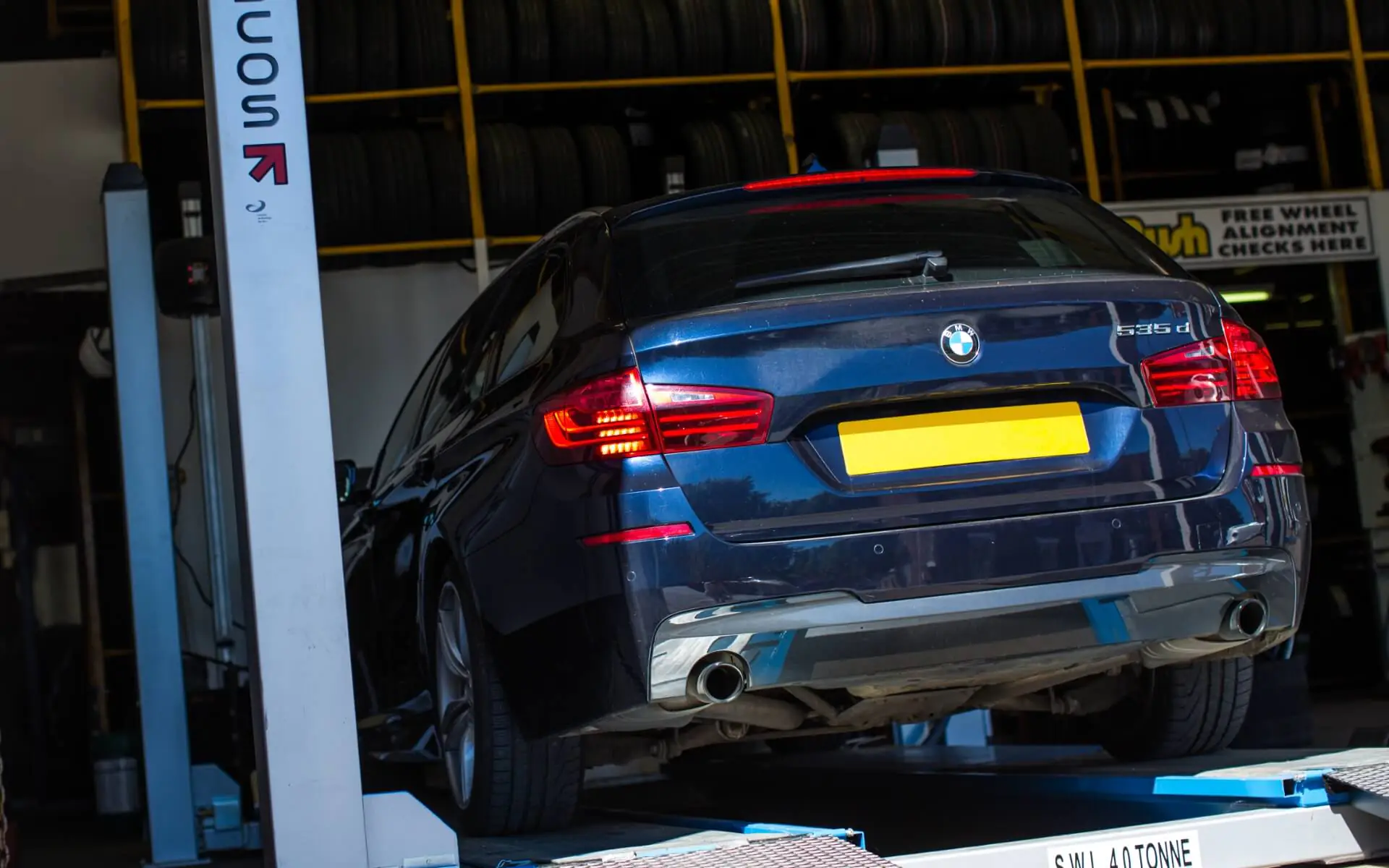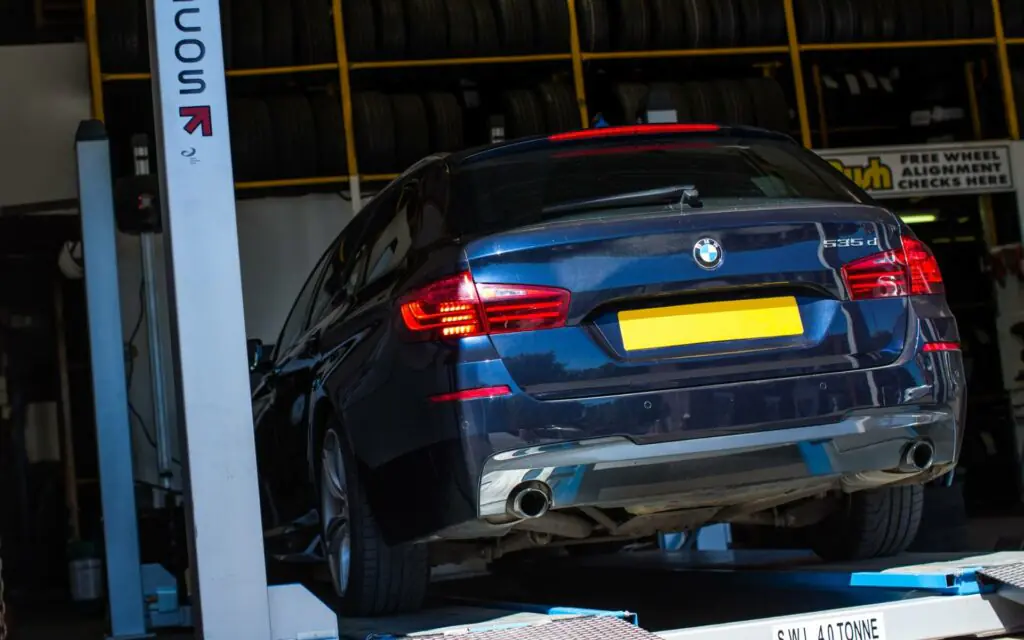 FREE MOT retests!
To book an MOT appointment online, fill in the form below. Alternatively, click the links below for the centre of your choice or leave your details with our web chat team, stating which of our centres you would like to go to.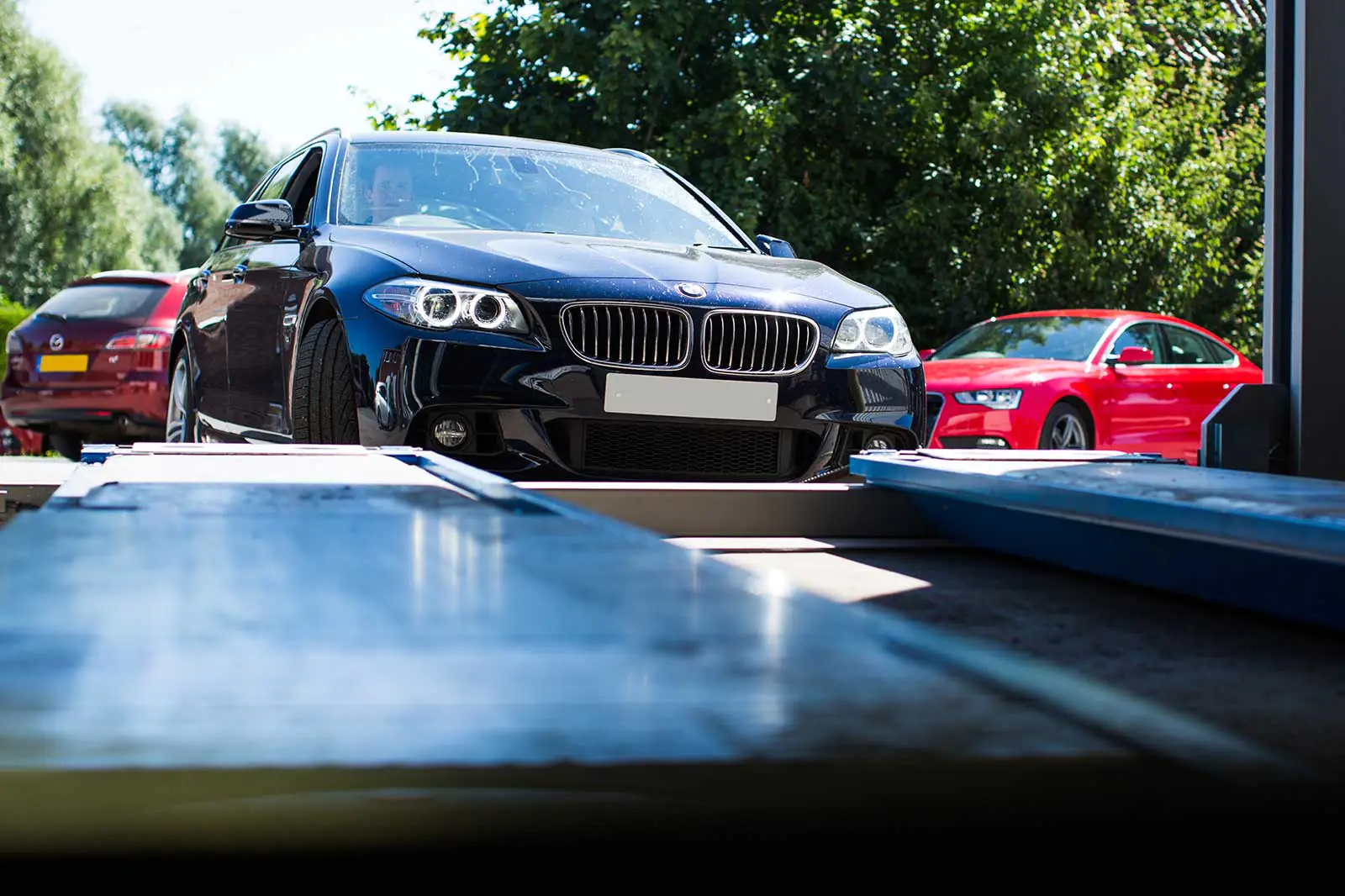 MOT Booking Enquiry
Please fill in the details below with your preferred date and time. A member of our team will contact you to finalise your booking.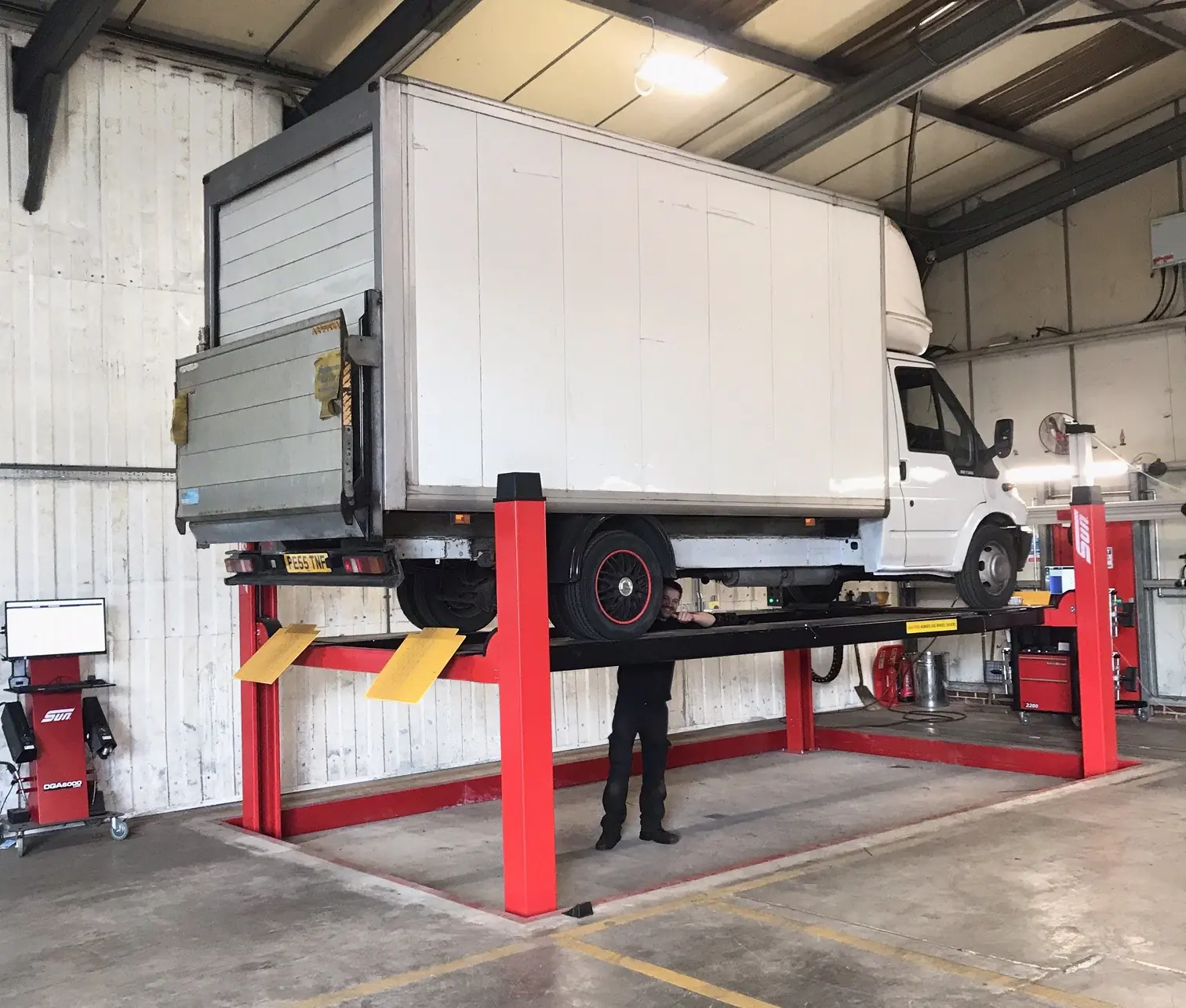 Nominated testers (people or a person authorised by the Government body called the Vehicle & Operation Services Agency or VOSA) will conduct your MOT test. Your vehicle is inspected, and the nominated tester will carry out a series of comprehensive checks around your vehicle. Included in this comprehensive check will be your vehicle interior and exterior, an inspection under your bonnet and an inspection under your vehicle. These checks are then recorded and will either be passed, failed or passed with an advisory notice. If the vehicle is deemed to meet the minimum required standards than a pass will be issued, and you will receive a VT20 "pass" certificate. If the vehicle is deemed to have failed some of those minimum required standards to pass your MOT then a VT30 "failure" document is issued. The checks that your vehicle has failed on will be shown in order for you to rectify them before a retest should be undertaken. Sometimes your vehicle will pass but the tester will note some advisory items that whilst they weren't below the required minimum standards to fail, they believe you need to be aware of them and ideally get them rectified at some point in the future. An example of an advisory notice could be the amount of tread left on your tyres – it could be above the required legal limit to pass the MOT however the tester believes that the tyre(s) will need replacing before the next MOT is due and that it would be safer to get them changed sooner rather than later.

If your car fails its mot

If your car fails its MOT, the test centre will give you a VT3O Certificate showing the reasons for the fail. On 20 May 2018, the MOT categories for fails and passes changed. If your car has a dangerous fault, you won't be able to drive it away. We can give you a quote to do the repair, and if you are happy we can carry out the necessary repairs. If your car has a major fault you may be able to drive it away if it's still roadworthy and your previous MOT has not expired yet. If your MOT has run out and the car is roadworthy you can drive it to have the faults fixed and to a pre-booked MOT. If you drive a car without an MOT under any other circumstances, or drive a car with dangerous faults, you can be fined £2,500, be banned from driving, and get three points on your licence.

Mot retests

You need to fix all major and dangerous faults to make your car roadworthy and then arrange a partial MOT retest which your car must pass before you can drive it on the roads again. At Bush Tyres we offer FREE retests!

If your mot has expired

If your MOT has expired, it's illegal to drive your car on the road and you could be prosecuted for doing so. Driving without a current MOT also makes your car insurance invalid. The only exception would be if you already had an MOT booked and were driving your car directly to the test centre.

To check the MOT and tax status of a car, visit the gov.uk website: https://vehicleenquiry.service.gov.uk/

The government sets the maximum cost for MOTs by vehicle type. The current maximum price list can be found here: https://www.gov.uk/getting-an-mot/mot-test-fee

Call your local Bush Tyres MOT centre for details of our latest MOT prices.

The legal owner of the vehicle is responsible for ensuring that their car has a valid MOT.

There are a number of ways you can minimise the risk of your car failing its MOT. Here's some useful information from that includes a handy checklist for interior and external checks before your MOT: https://www.bushtyres.co.uk/tyre-news/how-to-pass-an-mot-test

Regular maintenance on your car can help to reduce the probability of failing the MOT. The DVSA reports that around 50% of failed MOTs could have been prevented with regular maintenance. MOTs often fail due to bulbs, wiper blades and tyres being worn.

Top 5 simple reasons for cars failing the MOT test.

Here are the top five simple reasons for an MOT fail according to research published the DSVA for failures in 2014 to 2015:

Lights:
Nearly 1 in 5 (18.4%) of all cars taken for MOT had a problem with lighting and signalling – including simple problems, like blown bulbs. Checking your lightbulbs is easy to do. You just need to give them a light tap to see if they are loose or damaged. You can also check the colours are right and match. In a lot of cases replacement bulbs are fairly cheap and you can change them yourself if you have your car handbook. If not, many garages will change your bulb for free. DVSA has published a series of short videos on YouTube about simple car maintenance – including one on how to carry out checks on lights and indicators.

Tyres:
During 2014/15, 7.4% of car MOT fails were due to tyre issues. Use a tread depth gauge to check your tyre tread. The minimum tread for a car is 1.6mm. Also check that the tyres pressures are correct are all the same size across an axle (some cars have different tyre sizes front and rear). Check the condition of the tyres, make sure they have no cuts, bulges or other signs of damage.

Brakes:
1 in 10 (9.6%) MOT fails are due to brake issues. You can test your brakes every day as you set off. If you hear any strange noises, or if your car pulls to one side, contact your local garage immediately. You can also check your brake fluid levels. Look for the high/low markings on the reservoir and make sure that your brake fluid is topped up.

Windscreen & Windows:
6.6% of MOT fails are due to issues with the Driver's view of the road. You can avoid this by carrying out simple checks by making sure:

– the windscreen wipers and washers work

– your view of the road is clear of any stickers, toys or air fresheners

– you windscreen wiper blades are replaced if they show signs of damage or if they are more than a year old.

– you replace your windscreen if you have any large chips that affect your view, as these will result in an MOT fail.

– your rear-view mirrors is adjustable and in good condition.

– your screen wash is topped up. This basic task takes minutes, so don't be caught out by it.

– you regularly top up your washer fluids and check that your washers are working properly before setting off.

General Up-keep:
If the car is dirty or full of clutter. Clear the mess from the boot and cabin and give the windows and mirrors a quick wipe. The easily fixable MOT failures

– A registration plate problem. For example, the plate used the incorrect type face/spacing, or was dirty or missing altogether. If you have a personalised plate, make sure it follows DVLA rules.

– Stickers on the windscreen blocking the driver's view. Make sure anything stuck to the windscreen like parking permits is outside the wipers' sweep area.

– Lit-up warning light on the dashboard. The MOT has included lit-up warning lights since 2012. So, make sure you know what lit-up car warning lights mean and, if you have, any sort out the underlying problem before the MOT.

Most vehicles require an MOT from 3 years old onwards however some vehicles are required by law to have MOTs from 1 year. This useful page from Gov.uk provides a list of MOT requirements for each vehicle type: https://www.gov.uk/getting-an-mot

Key facts about the MOT test

Because it's a Ministry of Transport test, it makes the MOT tester impartial when inspecting your car as there's no commercial incentive to find problems with it. An MOT involves dozens of checks on your car, ranging from the brakes and fuel system to lights, mirrors, seatbelts, windscreen wipers and exhaust system. MOT tests are carried out at around 21,000 authorised test centres around the country, all of which display an official blue sign featuring three white triangles. MOT's do not cover the condition of the engine, clutch and gearbox.