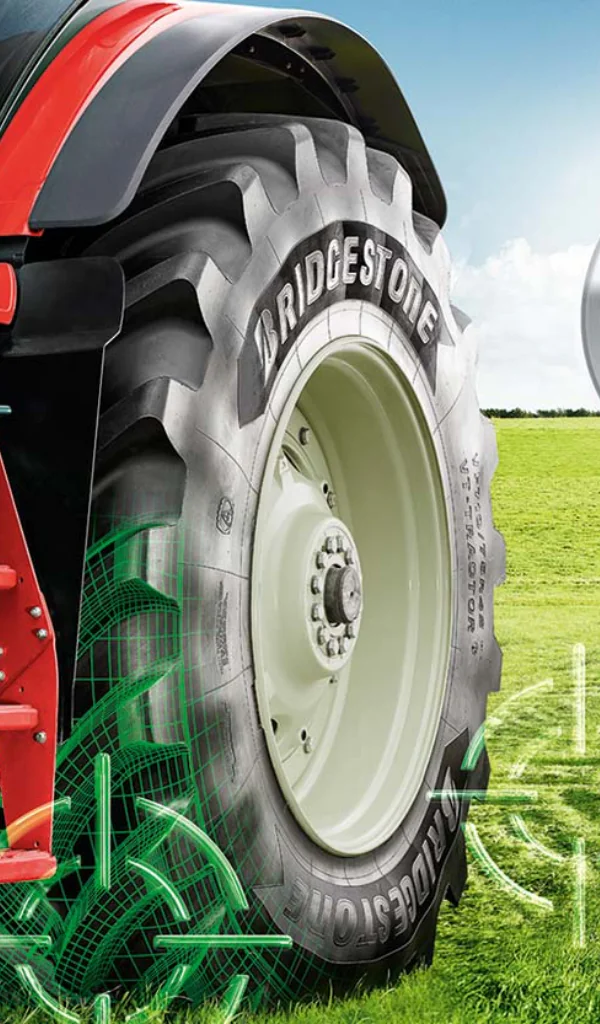 Bridgestone Tyres
Bush Tyres has a quality Bridgestone to suit your needs.
We stock a wide range of Bridgestone tyres for tractors, sprayers and combine harvesters.
Renowned for their performance tyres that deliver on both safety and efficiency, Bridgestone has a range of tyres, including the VT- Tractor tyre that can make your vehicle more efficient. In tyre design and development, Bridgestone defined the three core elements as safety, comfort, and being environmentally friendly, and invest the resources necessary to ensure that their tyres deliver on all three fronts.
VX-Tractor
Bridgestone VX-TRACTOR, the tyre that provides more traction for a longer time. VX-TRACTOR tyres deliver superior traction and outstanding durability, even at higher inflation pressures, for carrying extremely heavy loads.
Long wear life: Wear-resistant compound and long, wide and deep lugs
Heavy loads at higher inflation pressure up to 3.0 bar
Superior traction: Thanks to patented Involute technology and a large tread footprint
Versatile use on both road and field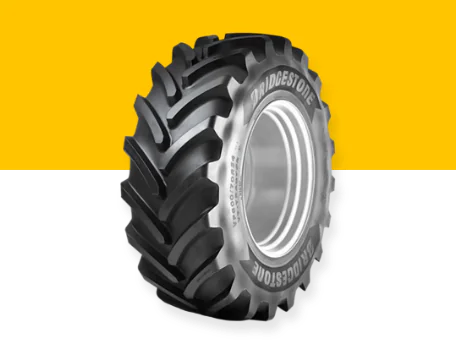 VT-Tractor
Introducing the all-new VT-TRACTOR: the flagship of the new range of Bridgestone premium agricultural tyres. Built for today's most advanced, heavy and sophisticated machines, the VT-TRACTOR sets the highest standards in terms of both performance and protection, helping farmers get the most out of their land today and tomorrow.
Large footprint for low soil compaction
Outstanding traction for high productivity
Low fuel consumption
VT-Combine
Introducing the all-new VT-COMBINE: bound to be a totally reliable partner for farmers and agricultural contract workers during the harvest season, when every moment counts. They operate very efficiently in all conditions and carry heavier loads while protecting our most precious resource, fertile soil.
High durability thanks to robust casing
Large footprint for low soil compaction
Greater load capacity for an increased efficiency (vs standard tyres)
Outstanding traction for high productivity
Bridgestone Agricultural tyres
Bridgestone UK is a key regional subsidiary of Tokyo-based Bridgestone Corporation, a global leader providing sustainable mobility and advanced solutions. Bridgestone Corporation and its subsidiaries employ over 140,000 people around the world, operate 178 plants in 25 nations and sell products in more than 150 countries. One in five vehicles in the world drives on the company's tyres. "Serving Society with Superior Quality" has been our mission since Shojiro Ishibashi founded Bridgestone in 1931.