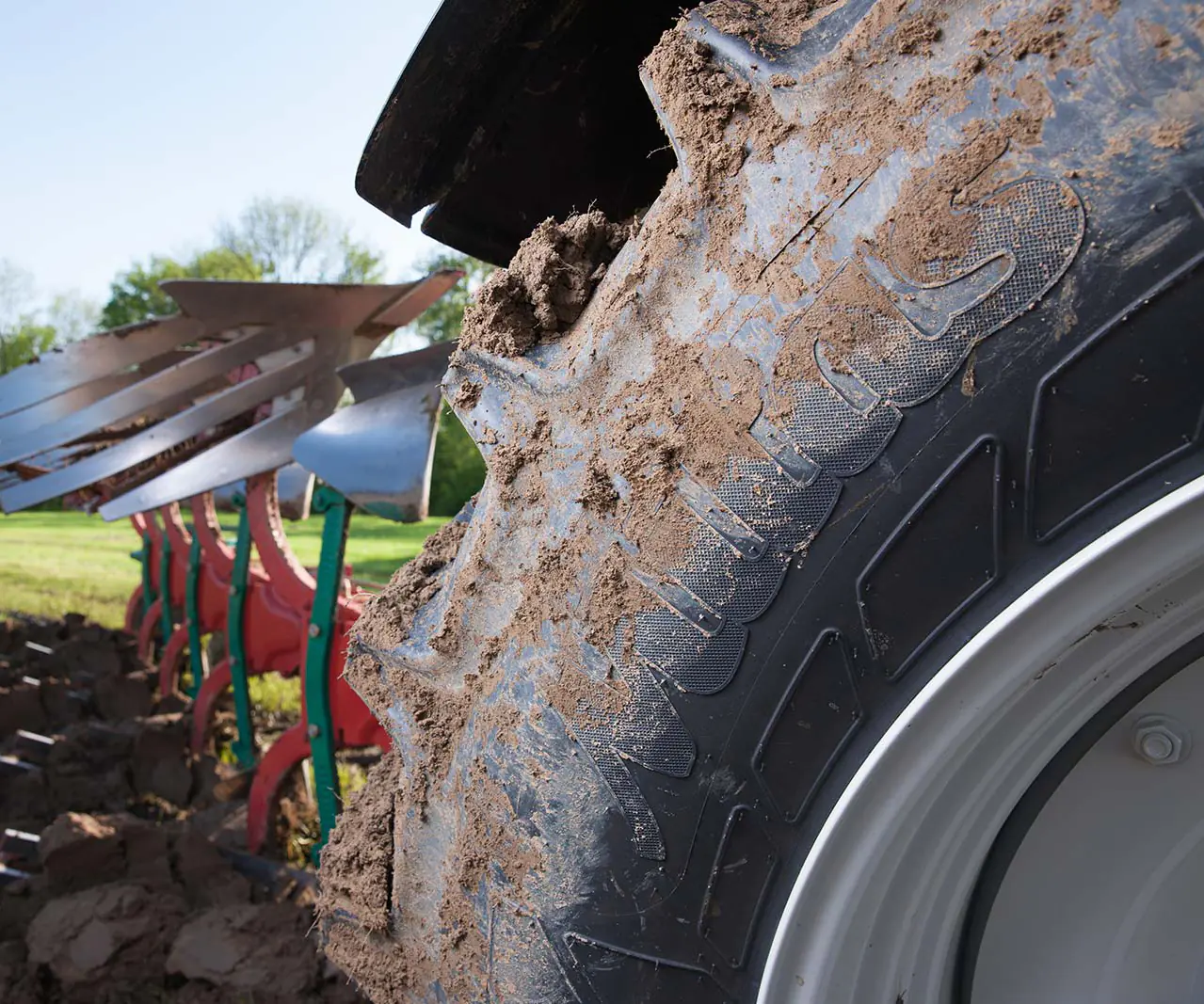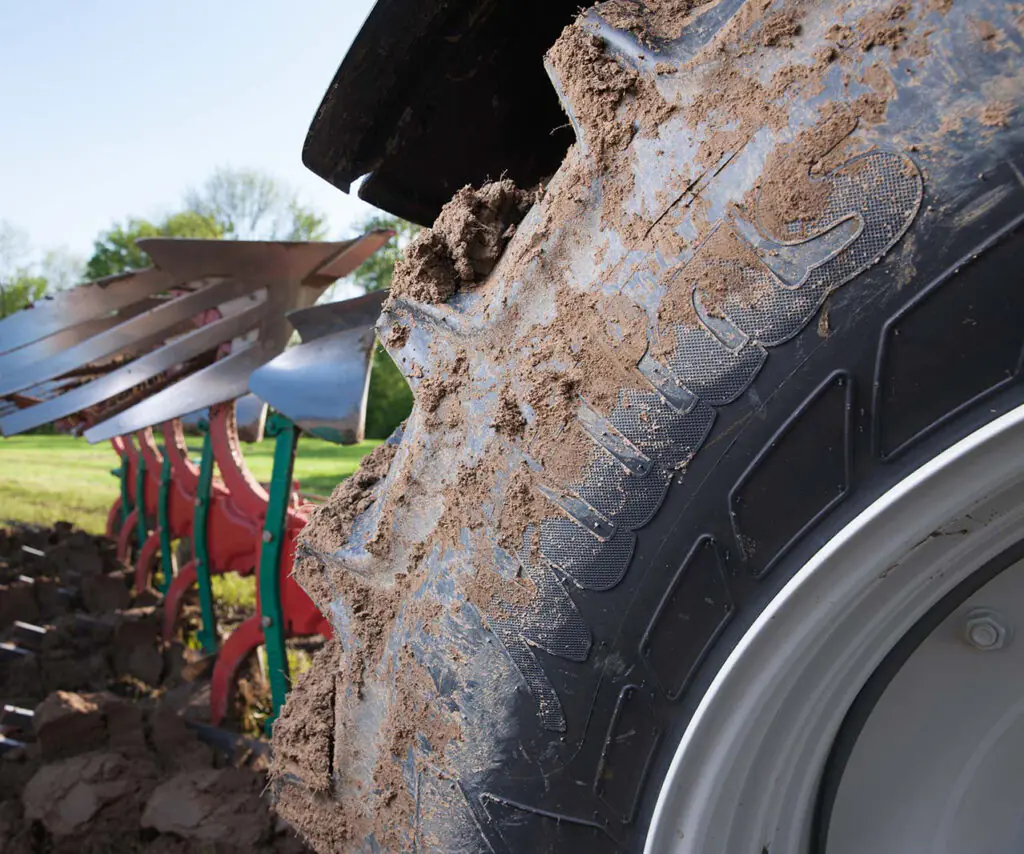 Mitas – agricultural tyres
Bush Tyres quality Mitas tyres to suit your needs.
The Mitas brand offers a comprehensive range of radial and cross-ply tyres for tractors and trailers and a wide range of industrial, multipurpose tyres (MPT) and earth-mover tyres (OTR).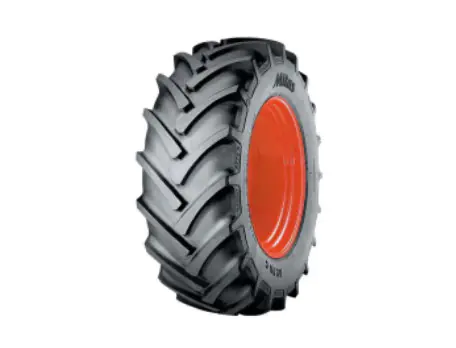 AC70G – Harvest radial
Economical tyre for gentle ground handling on harvesters.
High load capacities and low inflation pressures.
Minimized load placed on soil structure, thanks to the wide and even distribution of ground pressure.
Low vibration and smooth on-road ride when moving between fields.
Very productive and cost-efficient thanks to performance in the field and in transport."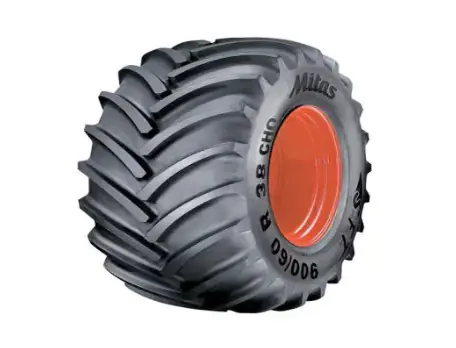 SFT CHO
The most gentle ground handling tyre extending comfortably the harvesting time frame.
Harvester type with maximum cyclic axle load capacity.
Extremely low inflation pressure and more maximum load capacity at the same time, e.g. 1.6 bar vs. standard tyre 3.0 bar at a load of 10,710 kg.
Larger footprint than standard harvester tyres guarantees gentler ground handling and extends the harvesting time frame
Due to its compact, narrow construction the tyre fulfils all legal requirements (limited vehicle width).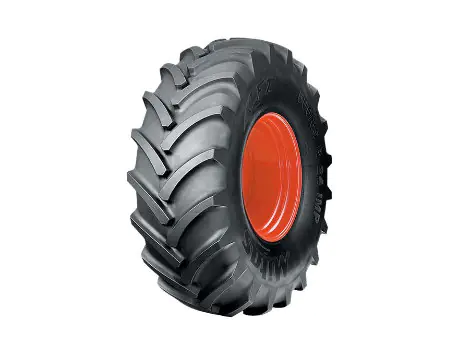 SFT IMP
Outstanding traction thanks to very large ground contact patch.
High load capacity and optimal ground pressure distribution reduces soil compaction.
Long tyre life through optimized tread pattern design and high resistance to damage.
Suitable also for free-rolling field applications.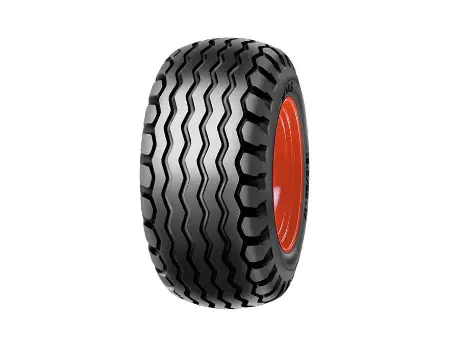 IM-04 I-1

Modern universal tread pattern suitable for a wide range of agricultural uses.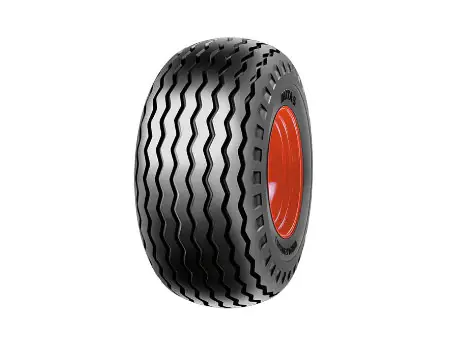 IM-07 I-1

Pattern with rolling rib profile without any lateral tread elements. Suitable for meadowland use or soil cultivation.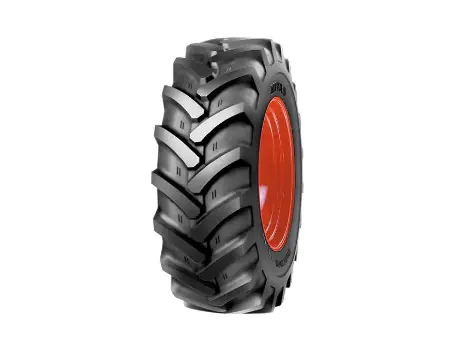 TR-01 I-3

Tread pattern with excellent traction, suitable for all self-propelled machines, agricultural loaders, small dump trucks and telescopic loaders.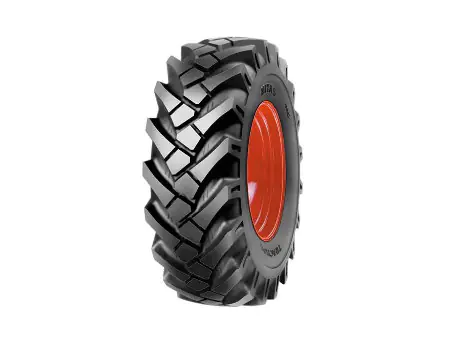 TR-03 I-3

Universal traction pattern for different agricultural applications.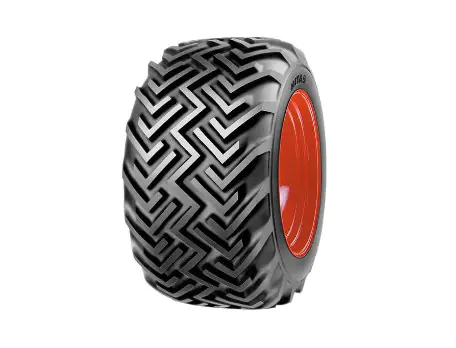 TR-06 I-3

Low-profile traction pattern for use in meadowlands, suitable for drive wheels.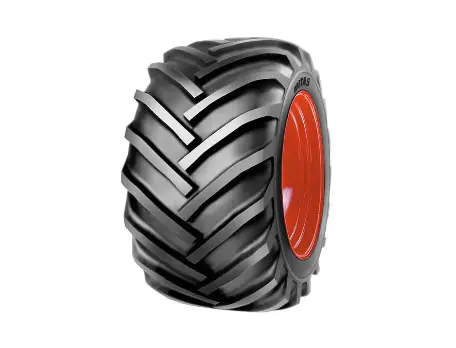 TR-07 I-3

Low-profile tread pattern with great traction, recommended for meadowland use.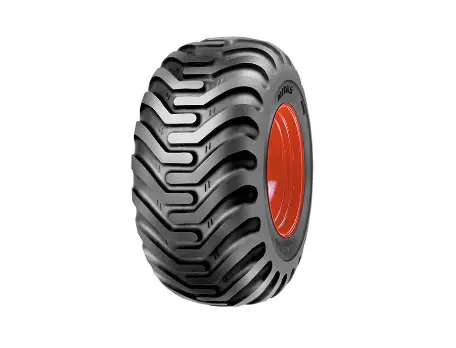 TR-08 I-3HF-2

Flotation pattern with reduced soil compaction due to low inflation pressure. Great traction, breaking performance and lateral stability.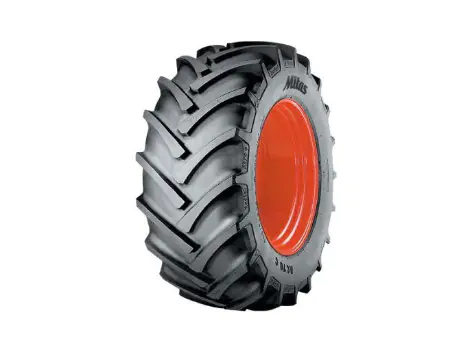 AC 70 G – Tractor radial

Wide grassland tyre with optimum road characteristics
The large, wide lug areas protect ground and plants
Stable, safe and comfortable running on the road, thanks to a wide tread area and large lug overlap in the tread centre
Economical thanks to low wear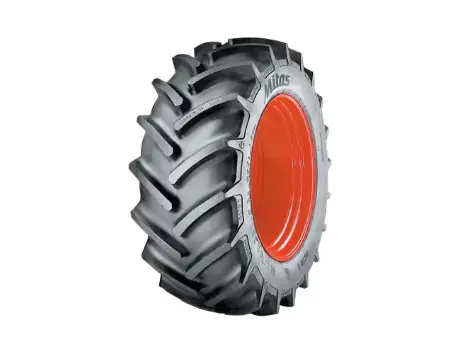 AC 70 T

Wide traction tyre for heavy field work
Traction – Deep lugs provide greater traction in the field.
Self-cleaning – Outstanding self-cleaning between lugs reduces slip and improves pulling power
Deep high-grip lugs transmit traction, even on wet ground.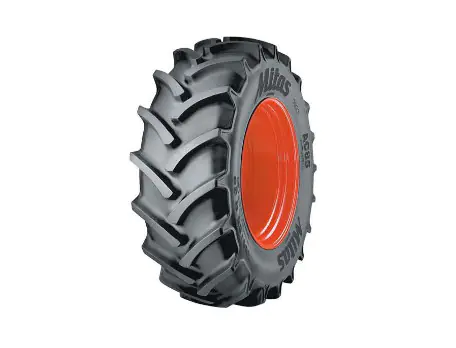 AC 85

Modern design delivers outstanding performance, traction, durability, and long tyre life
Outstanding long tyre life thanks to the use of a wear-resistant tread compound.
Durable radial tyre with balanced characteristics for a wide range of applications both in the field and on the road.
Large contact patch enhances traction.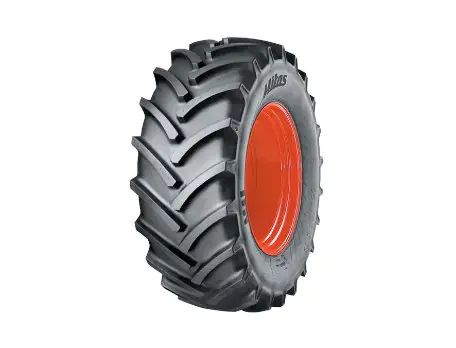 AC65

Versatile wide tyre that delivers efficiency in field applications and in transport
Extremely economical thanks to very good traction and low-wear tread compound.
Very high load-carrying capacity through large volume of air.
Very gentle ground handling thanks to a very large contact patch and exceptional load-carrying capacities.
Greater operator comfort at road speeds as high as 65 km/h.
AC85 Row Crop

Narrow tyres developed specially for row cultivation
Reduced tyre width eases driving between plants without causing damage contributing to higher yields. Rounded shoulders and lugs and tyre height also protect seeds and crops.
Cost efficient thanks to high load capacity, safe road use and maximum speed up to 50 km/h.
Deep lugs provide excellent traction, better directional stability and a high level of control.
Good self-cleaning properties help keep the tread pattern free of mud, resulting in less slip, even in difficult conditions.
Agriterra 02

New generation of fast and powerful agricultural tyres
Excellent self-cleaning properties
Low noise emissions due to a higher positive footprint share
Wide agricultural use: flat trucks, fast-moving agricultural trailers, tank containers etc.
TF-01 F-2

Multi-rib tread profile without any lateral tread elements and side lugs.
TS-04 R-1

All-round tread pattern with excellent traction.
TS-06 R-1

Improved tread pattern with great traction.
TS-07 R-1

Pattern specially developed for seed drill machines for soil compaction. Applicable for drive wheels as well.
History of Mitas tyres
Mitas is a Czech-based manufacturer of off-road tyres (agricultural, industrial, motorcycle). The history of Mitas dates to the 1930s, when tyre production started in Prague, then the capital of Czechoslovakia, and in the Moravian city of Zlin. Mitas currently operates three plants in the Czech Republic, one in Serbia and one in Charles City, Iowa. Besides these production facilities, Mitas has an extensive international sales and distribution network operating in 14 countries, including the United States. Mitas manufactures and sells tyres under two brand names: Mitas and Cultor. The Czech-based tyre manufacturer which has an annual turnover of €450 million (2012) is one of the top European producers of agricultural and construction equipment tyres. Mitas is a member of Trelleborg Group.
Mitas' core businesses and brands
Mitas' core business is in agricultural tyres (tractor and harvester tyres), industrial tyres (multipurpose tyres, off-road earth-moving tyres, skid-steer tyres, etc.) and motorcycle sport tyres. In 2012, about 71 percent of Mitas' revenues came from agricultural tyres (the Mitas and Cultor brands), 23 percent from industrial tyres and 2 percent from motorcycle tyre sales. The rest is represented by sales of other products and services
Mitas branded tyres
The Mitas brand offers a comprehensive range of radial and cross-ply tyres for tractors and trailers and a wide range of industrial, multipurpose tyres (MPT) and earth-mover tyres (OTR). The Mitas brand includes tyres for off-road motorcycle and from September 2013 also radial on-road motorcycle tyres. The wide product range is completed with the aircraft tyre segment. Mitas branded tyres are intended for worldwide distribution as part of original equipment by machinery manufacturers and on the aftermarket.