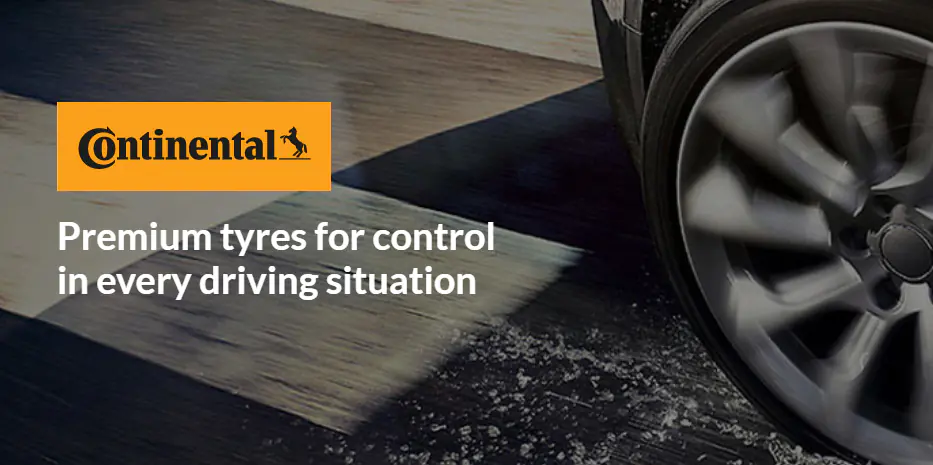 Continental Tyres
Continental Tyres offer premium tyres for control in every driving situation, developed with advanced German technology and automotive know-how.
Continental Tyres, based in Hanover Germany, offer award-winning premium tyres with your safety as their highest priority.
In Europe, one in every three new cars leave the factory fitted with Continental tyres, so if the car manufacturers trust them then so can you.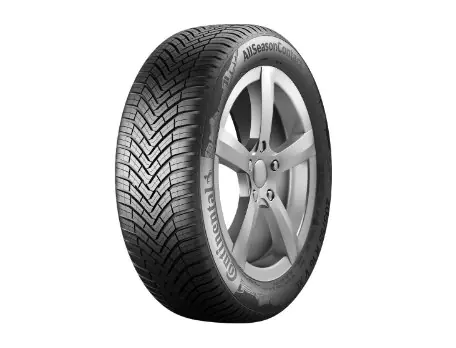 ALLSEASON CONTACT

When winter feels like autumn, and summer seems like spring, it's all the same to the AllSeasonContact™. Wet streets, muddy roads and endless puddles: the AllSeasonContact™ is ready for them all. With its combination of open shoulders for superb aquaplaning performance and stiff pattern you'll stay in control all year round. With its Traction Silica Compound you can rely on year round grip and braking performance. Save on fuel, reduce your CO₂ emissions and simply count on outstanding driving efficiency.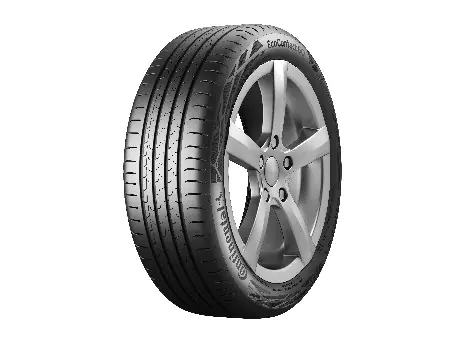 ECOCONTACT 6Q
Go further thanks to the Green Chili™ 2.0 compound.
Master every twist and turn with optimised grip and handling.
Pattern upgrade for reduced sound emissions.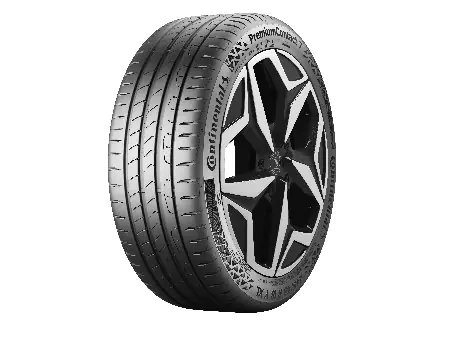 PREMIUM CONTACT 7

Versatility without compromise.
Experience next-level handling on wet and dry roads.
Enjoy safety and comfort, no matter what you drive.
Rely on long lasting performance. Handling any weather conditions.
Whether you want to take your family for a summer road trip in your saloon car or just enjoy driving in your electric hot hatch, the PremiumContact™ 7 provides outstanding comfort, reliable safety, and improved mileage independent from the vehicle configuration. A premium driving experience should not depend on the type of car you drive.
PREMIUM CONTACT 6

Continental's PremiumContact 6 has been developed for all passenger cars and is available in a wide range of sizes.  It comes highly recommended after winning its first tyre test shortly after release. This all-round high quality tyre with sporty performance combines everything you want from your driving experience – safety, comfort and excitement. Continental's new crystal silica composition enables significantly improved mileage without compromising on superior braking even in wet conditions – this results in less rolling resistance saving you money on fuel.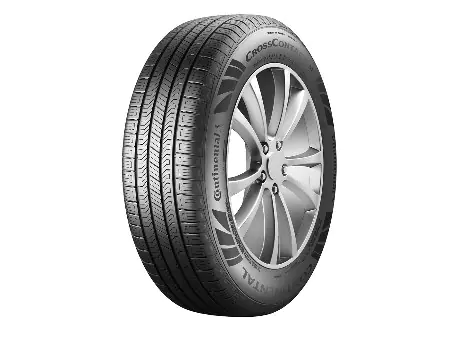 CROSS CONTACT RX

Make every ride smooth and quiet due to enhanced* road noise reduction.*Compared to its predecessor
Experience excellent performance when it comes to braking on wet surfaces.
Enjoy outstanding traction on snow and wet ground for optimum driving safety.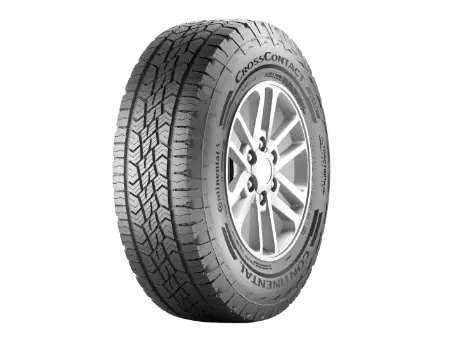 CROSS CONTact ATR

The new CrossContact™ ATR provides a maximised contact area which results in additional off-road traction.
CrossContact™ ATR provides a maximised contact area which results in additional off-road traction.
Look forward to high overall durability. The new tread features minimise the stone retention and resist cutting and chipping which leads to excellent durability. The innovative design of the new CrossContact™ ATR with noise blockers ensures reduced road noise for a smooth and quiet ride.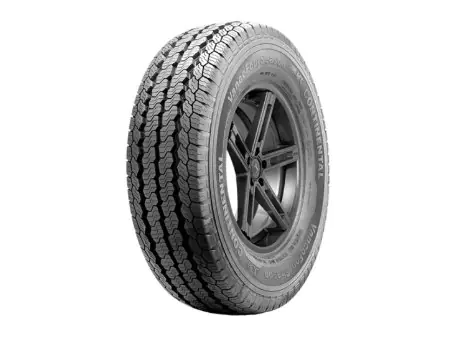 VANCO FOURSEASON

Longer lasting all year round. Thanks to the optimised tyre contour, the Vanco™ FourSeason has a longer service life. This means economical driving without compromising on safety.
Great performance in all conditions. The special tyre contact patch enables improved performance against aquaplaning and ensures a powerful grip on wet roads.
Gripping edges add bite. The Vanco™ FourSeason provides good traction in snow and sufficient safety reserves, thanks to a high number of gripping edges.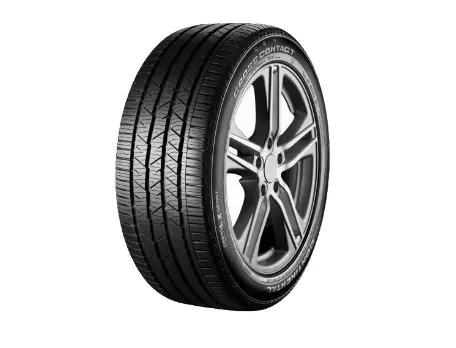 CROSS LX SPORT

Get used to optimum handling for on- and off-road use. The ContiCrossContact™ LX Sport guarantees improved dry handling and an enhanced transmission of force from the tyre to the road.
Rely on an excellent braking performance on dry and wet roads. The tyre boasts shorter braking distances in wet conditions as well as improved on and off-road traction.
Experience extra-low rolling resistance on different terrains. The tyre contour optimises rolling resistance.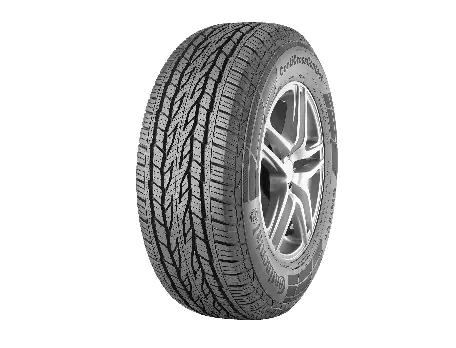 CROSS CONTACT LX 2

Excellent dry and wet braking performance with very good handling properties.
The tyre's pattern provides you with excellent handling and very good braking properties on dry road surfaces. It also gives you shorter braking distances on wet road surfaces, helping to keep you safe.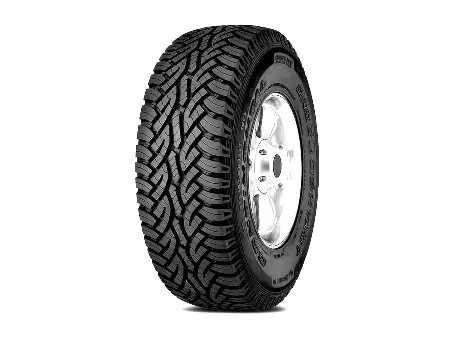 CONTICROSS CONTACT AT

The Continental ContiCrossContact AT has been designed for a balance between on road & off road use. Gives a smooth drive with a wear resistant tread for high mileage performance. Gives good cut & chip protection.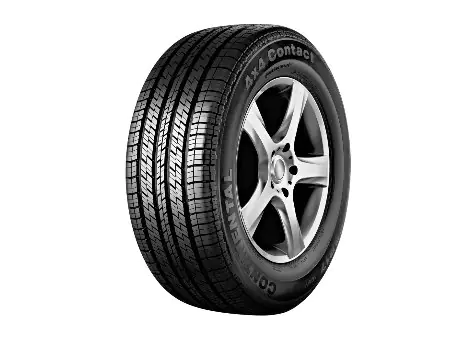 CONTI4X4 CONTACT

For comfortable driving on the road and easy terrain.
Excellent noise levels and comfort in on-road use
Good protection against aquaplaning
Superb traction both on- and off-road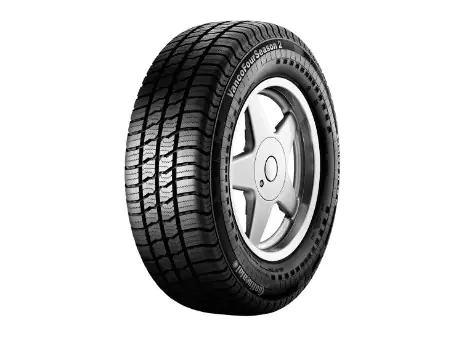 VANCO FOURSEASON 2

For transporters and vans. The tyre has: High level of efficiency thanks to higher mileage, improved durability on all roads and therefore a longer service life and high safety reserves for heavy loads.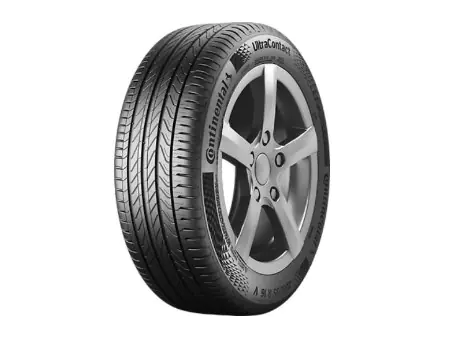 ULTRA CONTACT

Enjoy superior mileage thanks to our brand new YellowChili compound.
Rely on exceptional robustness with our UltraShield casing.
Experience superior wet performance and low noise
SPORT CONTACT 7

Safe and confident driving in wet and dry conditions
New development of BlackChili³ compound harmonised with the tread pattern for long-lasting driving performance
Tailor-made for every vehicle class, each tyre provides the same legendary SportContact™ feel and performance
Multi-award winning, including the Auto Express 2022 Ultra-Ultra-High Performance tyre test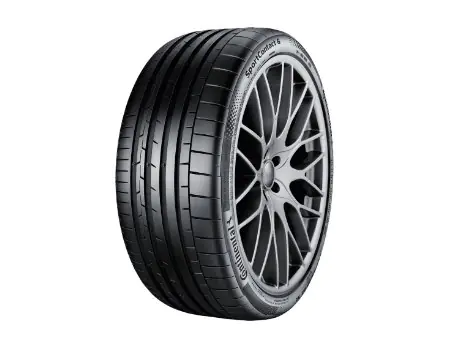 SPORT CONTACT 6

The Continental SportContact 6 is designed specifically for sports and high-performance cars. To get the ultimate driving experience from a high-powered vehicle you need the right tyres to match. The tread pattern design reduces the sideways pull as you corner, giving you control when you need it most. Short braking distances are always important but even more so with performance cars travelling at higher speeds. Continental's innovative Black Chili tyre compound helps you to stop fast and their impressive Aralon350™ technology provides maximum stability at high speeds in both wet and dry conditions.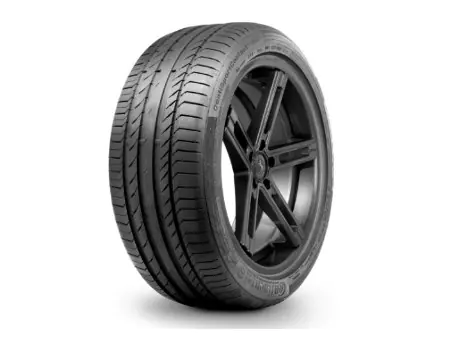 SPORT CONTACT 5

The ContiSportContact™ 5 adapts to the road surface, giving improved grip and handling when accelerating and cornering. Sport Contact 5, features Black Chilli Technology which is a reactive susbtance, giving shorter braking distances on wet and dry roads.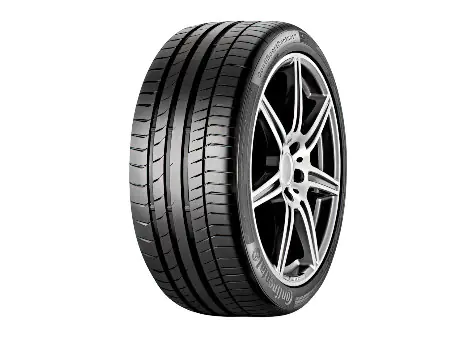 SPORT CONTACT 5P

The Continental ContiSportContact 5 P has been designed for high performance cars. Has precise steering and maximum grip under all conditions and has excellent braking properties. Run Flat Technology sizes available where applicable. Asymmetrical tread design for superior grip in the wet or dry.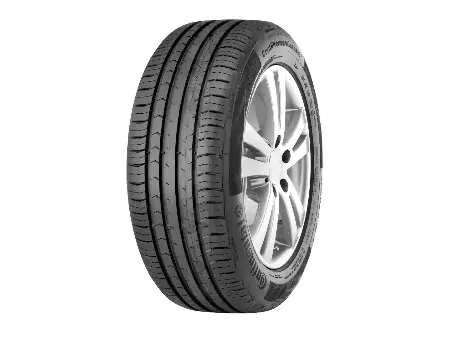 PREMIUM CONTACT 5

The ContiPremiumContact™ 5 has been developed to react to your driving, creating perfect handling and outstanding grip on the road. Provides remarkable grip and handling in every driving situation.
Rely on short braking distances on dry and wet surfaces. With its newly-developed technology, the tyre is designed to easily grip the road in both wet and dry conditions, resulting in shorter stopping distances to keep you safe.
Enjoy smooth and comfortable driving with low rolling resistance. The tyre's design means noticeably more comfortable driving with perfect handling and reduced rolling resistance to save you fuel.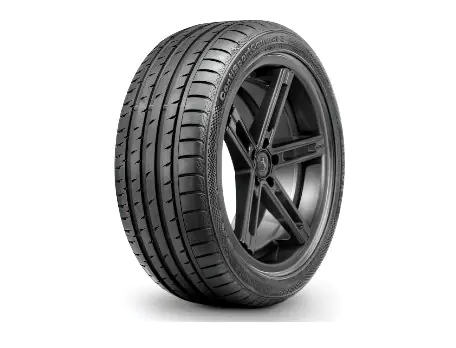 SPORT CONTACT 3

The asymmetric tread ribs are designed to absorb the considerable forces acting on the tyres when driving at high speeds, making fast manoeuvres or when the road surface changes. This ensures the vehicle maintains good adherence to the road and allows for agile steering precision. The tread pattern ribs provide outstanding braking capability and steering precision by absorbing the forces exerted when braking, which means a reduction in stopping distance. The unique grooves allow increased clearance of water for better resistance to aquaplaning.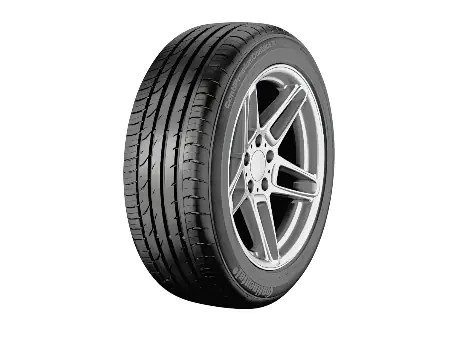 PREMIUM CONTACT 2

The Continental ContiPremiumContact 2 has been designed for medium sized & luxury vehicles. Excellent driving stability giving a comfortable ride. Precise handling with protection against aquaplaning and optimal braking performance. Run Flat Technology sizes available where applicable. OE on Smart Roadster, Mercedes, BMW 3 & 5 series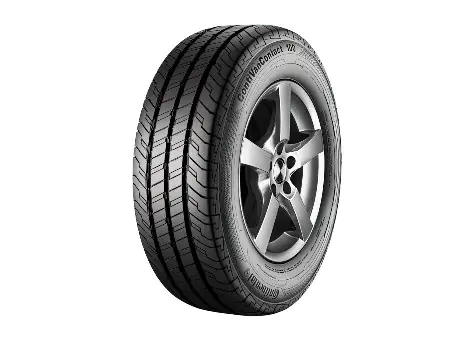 CONTI VANCONTACT 100

Whether you drive a van for work or run a fleet of vans the ContiVanContact 100 is a tyre that will keep your business on the road and get you to the job safely. It's not unusual for vans to be carrying a heavy load which can affect many areas when driving, but with robust construction and reinforced sidewalls this tyre offers a particularly high load-carrying capability with a high level of driving stability. We know damage resistance is important too and this tyre has you covered, with a durable tread pattern design and stone ejectors in the groove you're better protected against chipping and a protective rib on the sidewall helps prevent curb scuffing and abrasion.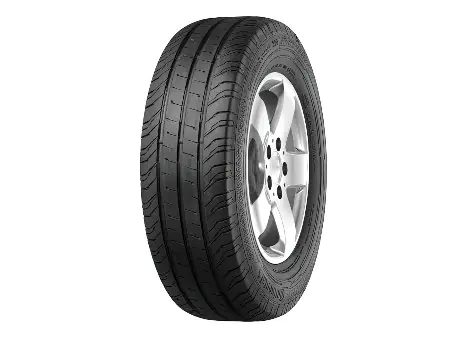 CONTI VANCONTACT 200

Secures your journey with short braking distances on wet roads. By creating a windscreen wiper effect, the tyre offers vastly improved water dispersion for safe wet braking.
Benefit from low fuel consumption and low rolling resistance. A special compound reduces energy loss during the deformation of the tyre. The effect: reduced rolling resistance for higher fuel efficiency.
Allows you to transport heavy loads without missing safe handling. The improved contact with the road and the increased stability and rigidity of the tread pattern result in an optimum driving performance.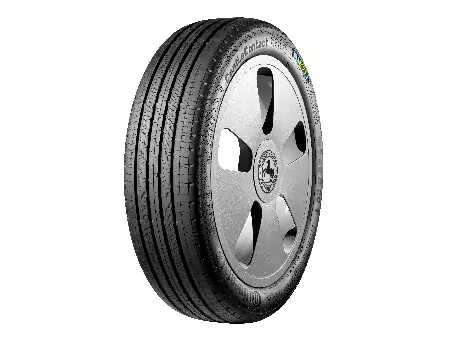 Conti.eContact™ Electric Cars
The first e-car tyre. Minimal rolling resistance for highest mileage
Unrivalled braking performance and low noise emissions
Aerodynamic sidewall design with golf ball structure. Reduced rolling resistance for highest mileage.
The Conti.eContact features a completely new design which offers optimised rolling resistance and reduced fuel consumption. Unrivalled braking performance and low noise emissions.
Not only does the tyre's construction reduce noise emissions, but the braking distance in the wet is shortened also. Aerodynamic sidewall design.
The sidewall's aerodynamically optimised design reduces fuel consumption.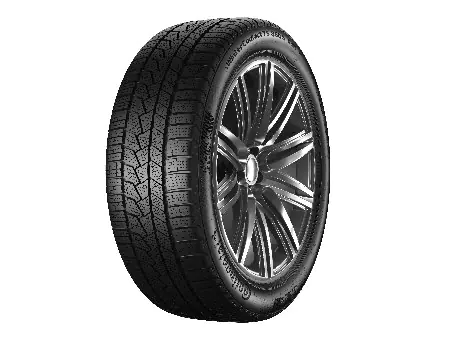 WINTER TS860S

Rely on excellent snow performance for outstanding driving pleasure.
Experience strong braking performance on snow.
Enjoy superb dry handling performance for the highest steering precision.
Exceptional low rolling resistance for reduced fuel consumptionTailor made compound recipe for key OE partners tuned for individual requirements.
Benefit from exceptionally low rolling resistance for less fuel consumption.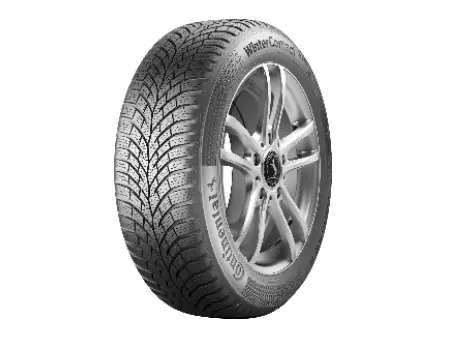 WINTER CONTACT TS 870

Extra-low fuel consumption.
New Triple Sipe Concept will provide reliable control and a minimised braking distance
Since winter is often wet and slushy, we developed the Cool Chili™ Compound to optimise wet braking.
Hydro Grooves master aquaplaning.
You can cover the longest distance with the lowest fuel consumption.
When your winter journey takes longer and longer, this tyre lasts longer. The compound with its Performance Resins and a Flexible Polymer Matrix provides extra-high mileage and extra-low fuel consumption.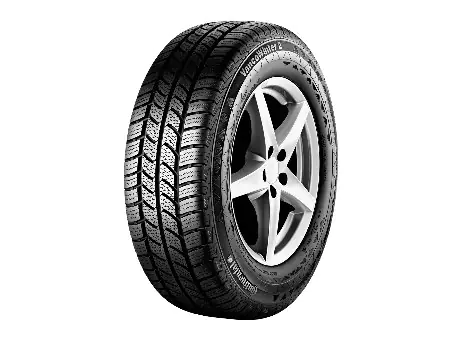 VANCO WINTER 2

Better braking on snow and ice. An ice-scraper effect offers outstanding braking performance on wintry roads.
Car-like handling on snow. The Vanco™ Winter 2 provides handling characteristics similar to a car on snow, wet and dry roads during low temperatures.
Safer handling on slippery surfaces. Thanks to the lateral water drainage, the tyre provides excellent protection from aquaplaning in wet and slushy conditions.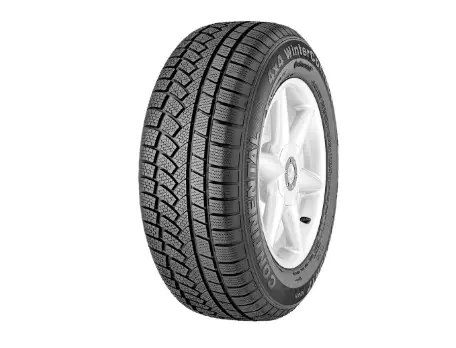 4X4 WINTER CONTact

Cold weather capability for SUVs
Quietly comfortable
Tread technology to improve safety. The tyre's progressive technology brings outstanding driving stability and traction. The tyre's progressive technology brings outstanding driving stability and traction. By being able to displace water and slush efficiently, the tyre improves protection against aquaplaning and snowplaning.
History of Continental tyres
Continental develops pioneering technologies and services for sustainable and networked mobility of people and their goods. Founded in 1871, the technology company offers safe, efficient, intelligent and affordable solutions for vehicles, machines, traffic and transport. Continental currently employs more than 227,000 people in 56 countries.
Over the years Continental has worked more and more closely with car manufacturers to provide the best possible tyres in terms of safety and performance. When you purchase a new car the tyres haven't been randomly selected, they have been carefully picked based on precise criteria and are known as original equipment (OE). Continental are a big player in the OE market with one in every three new cars in Europe leaving the factory fitted with their tyres. Some car manufacturers make it easier to spot if the tyres are OE with the use of Homologation markings (e.g. MO for Mercedes, N1 for Porsche, AO for Audi, * for BMW, TO for Tesla). If for example a tyre carries the MO specified symbol (ContiEcoContact 5 205/55 R16 91 V MO) it will have been significantly influenced/determined by Mercedes themselves. To generate this marking Continental would have performed over 100 different tyre tests over a period of 2-4 years to fully meet the requirements set. So when the time comes to replace the tyres on your Mercedes the MO marked Continental's are the ones you need.
Continental is more than just tyres and that's evident in their partnership with adidas. Since 2010 they've been working with adidas to provide the exterior soles for a number of their running and outdoor shoes like the Ultra Boost, Supernova, Adizero and Terrex. Continental rubber gives the trainers up to 30 per cent more grip than other soles, so it's no coincidence that since 2010 three men's marathon world records have been broken using their technology.
They're also partners of Mercedes-Benz World in Weybridge, Surrey. This has allowed Continental to offer free educational driving experiences on winter v summer tyres, and 1.6mm v 3mm stopping distances.
Continental is known for setting the trend, they were the first tyre manufacturer to get involved with football. It all began in 1995 when they started sponsoring the Champions League. Over the last 22 years they've been involved in 3 FIFA World Cups (2006, 2010, 2014), 3 UEFA EURO Championships (2008, 2012, 2016) and the FA Women's Super League.
Continental's Vision Zero, a world with zero accidents, injuries or fatalities. An ambitious goal the business has set itself. And for good reasons. Only Continental knows the entire braking process in every detail – from pedal to tyre. Apart from its innovative tyre products, the Continental Automotive Group has already developed game-changing safety technologies that can be found in most of today's modern cars: ABS, ESC and EBA, to name just a few. And this is only the beginning. With the on-going rise and evolution of the intelligent car, there is more potential than ever to reach Vision Zero. The vision aims to address all those active on our roads, from drivers, to fleet operators, to safety bodies and cyclists.
A partnership with the Global New Car Assessment Programme (NCAP) through its 'Stop the Crash' campaign has further enhanced Continental's status as a leader in automotive technology and safety. At the London Motor Show in 2016 and 2017 they educated motorists about simple tyre safety checks all drivers should undertake, whilst highlighting its latest safety systems such as Autonomous Emergency Braking (AEB). In 2016 over 1,200 people experienced first-hand the impact of safe tyres and AEB technology during live demonstrations. This highlighted Continental's commitment to consumer engagement and how such safety systems can help contribute to its Vision Zero initiative.