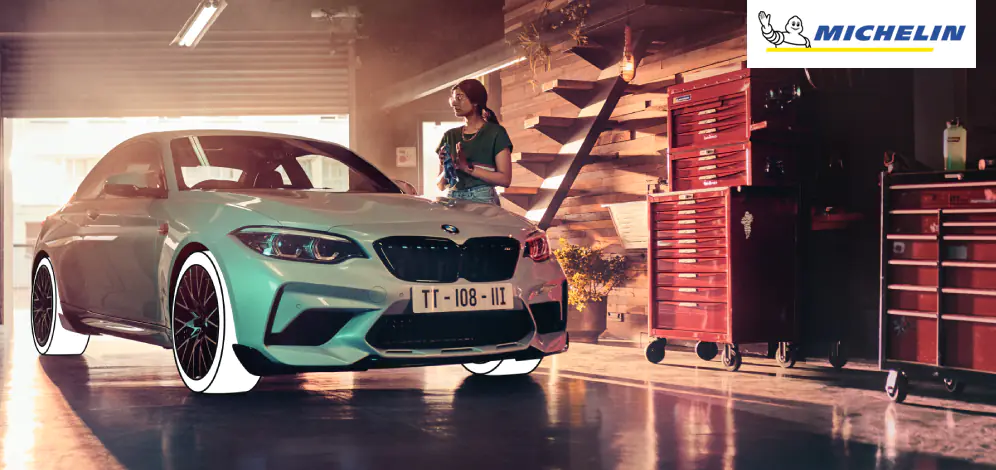 Michelin Tyres
Since the company was founded, Michelin's mission has been to contribute to progress in the mobility of goods and people and beyond this, to the development of society.
Michelin's broader goal is to satisfy the fundamental human need to socialise, exchange and discover.
Michelin is committed to conducting every aspect of it's business in a responsible manner. This includes delivering increasingly efficient solutions to meet expectations and aspirations of customers and shareholders. It means respecting the natural environment while achieving economically sound operations.
Every decision and action Michelin undertakes is based on the following five fundamental values:
– Respect for Customers
– Respect for People
– Respect for Shareholders
– Respect for the Environment
– Respect for Facts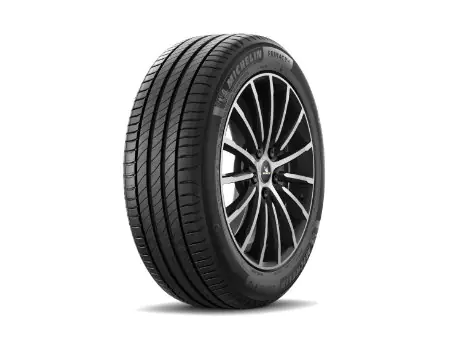 PRIMACY 4+

Michelin Primacy 4+, greater safety made to last.
Experience greater levels of safety over time with MICHELIN PRIMACY 4+. Designed to keep you and your passengers protected, mile after mile.
MICHELIN summer tyre for greater safety made to last
Best wet braking performance at the legal tread depth
Best aquaplaning control
Excellent longevity
Designed with MICHELIN EverGrip Technologies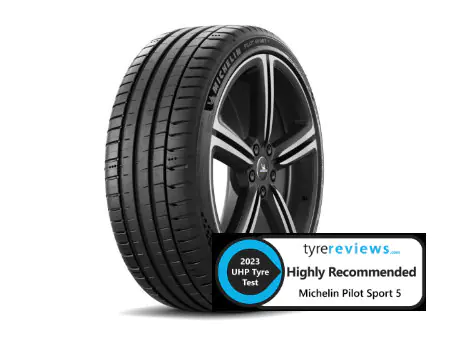 PILOT SPORT 5

Get the most from your driving experience with the MICHELIN Pilot Sport5 tyre.
Live each driving moment to the fullest, amplify sport performance made to last with the MICHELIN Pilot Sport5 tyre, designed for high longevity(1).
MICHELIN's 5th generation sport summer road tyre
Designed for excellent longevity and long-lasting performance(1)
Built to provide high levels of reactivity for precision steering(2)
Maximize grip and braking on wet and dry roads(3)
High performance meets sleek aesthetics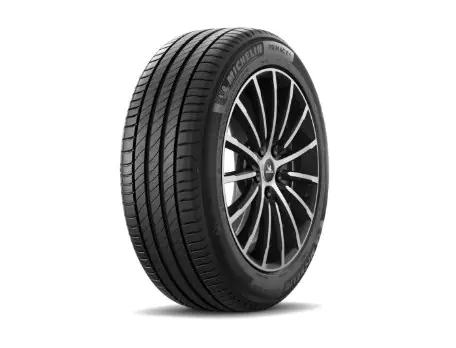 PRIMACY 4

Safety Made To Last
Excellent wet braking performances from the 1st to the last mile thanks to EverGrip Technologies
EVERGRIP TECHNOLOGIES feature: Long-Lasting Performance Optimized Sculpture
Thanks to a safety oriented new pattern design, MICHELIN Primacy 4 maintains a high level of water clearance even when worn.
ITS NEW SCULPTURE PROVIDES +22% of SPACE TO EVACUATE MORE WATER
EVERGRIP TECHNOLOGIES feature: Latest Generation High Performance Rubber Compound
Thanks to the latest generation high performance rubber compound, MICHELIN Primacy 4 tyre is able to provide an excellent wet braking performance, from the 1st (2) to the last kilometer
MaxTouch Construction
Maximize the tyre's contact with the road and evenly distribute the forces of acceleration, braking and cornering – delivering longer tread life without sacrifice..
Innovative treadwear feature
To improve your MICHELIN Primacy 4 experience, a treadwear indicator helps you to identify when your tyres need changing.
PILOT SPORT 4

Get ready for journeys of sheer driving pleasure in safety, with tyres that instinctively translate your decisions onto the road.
Product benefits:
Excellent steering control and high level of reactivity
High level of safety on wet roads
Michelin's excellence in longevity
Coming from co-operation with emblematic car manufacturers and from MICHELIN motorsport experience
Legal mentions:
""(*) BMW = 24 homologations with PILOT SPORT and PILOT SPORT PS2,
Mercedes = 31 homologations with PILOT SPORT, PILOT SPORT PS2 and PILOT SPORT 3,
AUDI & AUDI Quattro = 14 homologations with PILOT SPORT PS2 and PILOT SPORT 3,
PORSCHE = 43 homologations with PILOT SPORT PS2
** WEC = FIA World Endurance Championship.
*** WRC = FIA World Rally Championship.""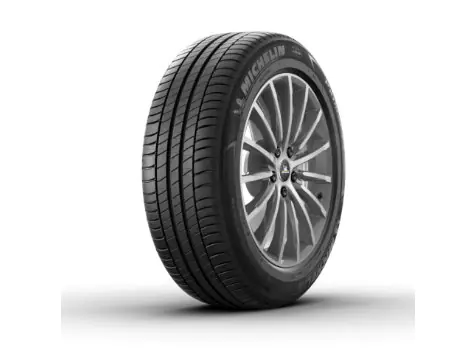 PRIMACY 3

Safety and longevity
With its excellent performance on wet roads[1], the MICHELIN Primacy 3 tyre was awarded by ADAC as best in its category in 2015 and 2018[7].
• MICHELIN's premium road tyre for summer conditions
• Excellent performance on wet roads[1]
• Award winning summer road tyre[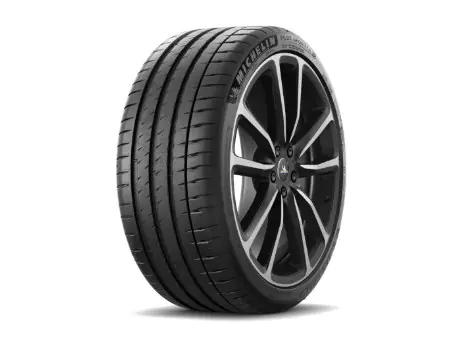 PILOT SPORT 4S

Ranked No 1 for braking on dry surfaces and excellent on wet surfaces, the new Michelin Pilot Sport4S is engineered for superior safety and performance. Thanks to its Dynamic Response technology andultra-reactive tread pattern, it delivers revolutionary steering control and instantaneous responsiveness. Acclaimed by most performance car makers, it's for those who love driving.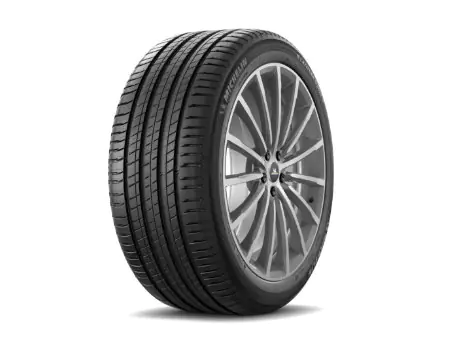 LATITUDE SPORT 3

The reference tyre on the Porsche Cayenne, and approved for the highest performing road 4×4 vehicles!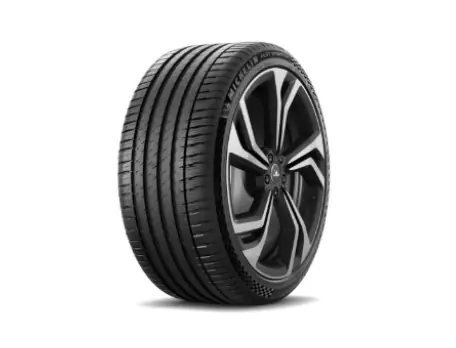 PILOT SPORT 4 SUV

Road control for SUV made to last.
MICHELIN Pilot Sport 4 SUV offers passionate driving and safety made to last. Best dry grip, top wet braking performance even when worn, and excellent longevity.
• MICHELIN premium and high performance SUV summer road tyre
• Best grip and safety on dry roads
• Best braking performance on wet, even when worn
• Robust SUV tread pattern for excellent longevity
• Designed to reduce noise and improve driving comfort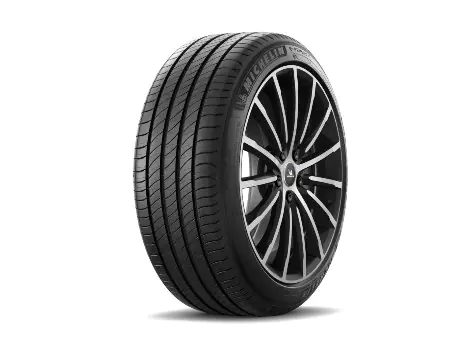 E-PRIMACY

MICHELIN e·PRIMACY: eco-designed, made to last.
Reduce fuel consumption, CO2 emissions and extend battery range with MICHELIN e.PRIMACY, an eco-designed tyre, made to last.
• MICHELIN eco-designed summer tyre for fuel, hybrid and electric vehicles
• Lowest fuel consumption and CO2 emissions in its category
• Extended battery range for electric vehicles
• Long-lasting safety, from the first kilometre to the last
• Excellent longevity
AGILIS 3

Take care of your business and do your bit for the environment.
Take care of business and do your bit for the environment with the robust MICHELIN Agilis 3 long-lasting tyre, for longevity and improved fuel efficiency.
Eco-designed van tyre from Michelin for increased fuel efficiency
A significantly reduced CO2 footprint with less waste generated
Excellent A-rated wet braking from the first mile to the last
Long-lasting treadlife delivers longevity, reliability and great value for money for your business
Robust tyre design helps tackle potholes, cracks and uneven ground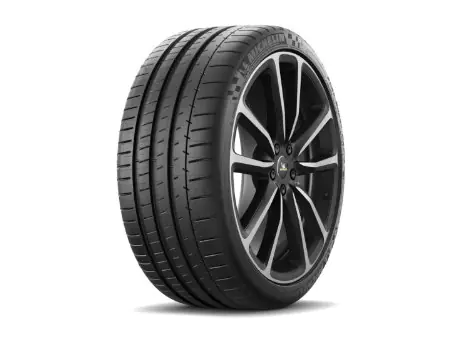 PILOT SUPER SPORT

Born from racing, made for exhilaration.
Engineered for premium sports car manufacturers, MICHELIN Pilot Super Sport delivers exhilarating dry handling and wet grip.
• MICHELIN high performance summer sports tyre
• Engineered for premium car manufacturers
• Control in corners and straight road acceleration
• Designed for excellent wet grip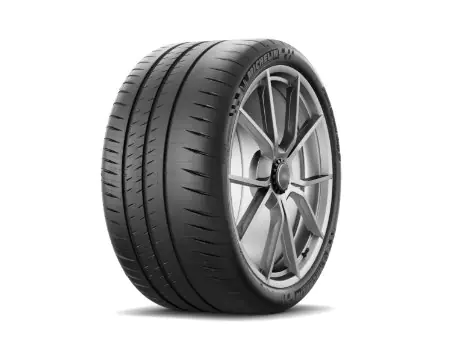 PILOT SPORT CUP2

Product benefits:
Beyond 50% more laps and faster*
thanks to technologies from Endurance Competition
… and with MICHELIN Total Performance, more performances brought together
Technology:
Bi-Compound Technology
Track Longevity 2.0® technology
Deeper tread
Legal mentions:
* in comparison with previous generation, MICHELIN Pilot Sport Cup+. Internal tests 2013.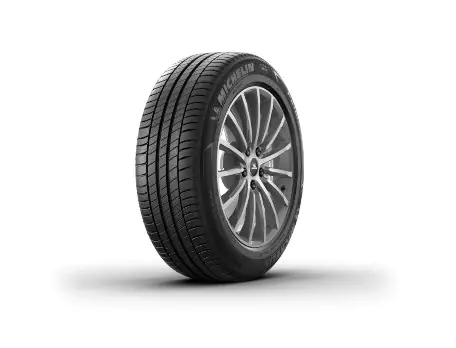 PILOT SPORT EV

Electrified road control made to last.
With electrified road control made to last, the MICHELIN Pilot Sport EV eco-designed[5] tire delivers quiet[7] driving fun on electric sports vehicles.
• MICHELIN high performance summer road tire for electric vehicles
• Confident handling, even at high speed
• Good wet grip for safety performance when new and worn
• Choose electric and help support the environment without sacrificing driving excitement
• Increased battery range
• Noise reduction for a quieter drive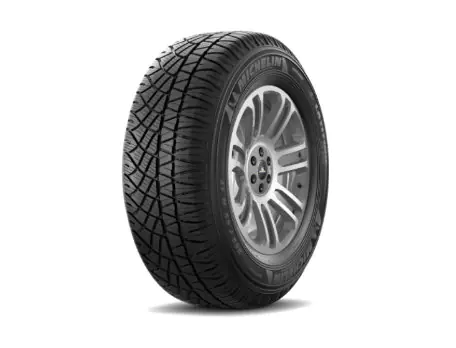 LATITUDE CROSS

Mobility on and off-road.
Work or leisure, the MICHELIN Latitude Cross tyre is designed for robust performance and traction for your SUV. On-road comfort meets off-road performance.
• MICHELIN's on and off-road summer tyre for 4×4 and SUV
• Designed for off-road traction and robustness
• Engineered for on-road comfort driving
• Engineered for long treadlife in hard conditions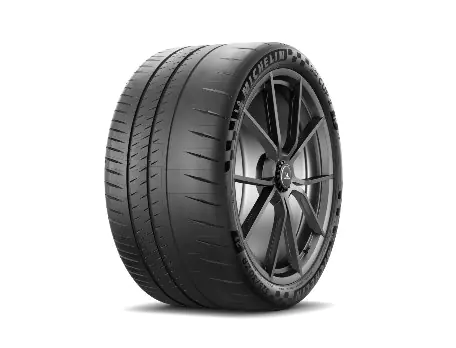 PILOT SPORT CUP2 R

Ultimate track performance made to last
The MICHELIN Pilot Sport Cup 2 R track tyre is engineered for ultra-high performance of sport and hypersport cars, smashing lap times[1].
• MICHELIN's high performance semi-slick track and road tyre
• Best lap times on the track[1]
• Extreme lateral dry grip and driving precision[1]
• Fitted on the most powerful cars such as Porsche, Ferrari, Mercedes-AMG, Koenigsegg and Corvette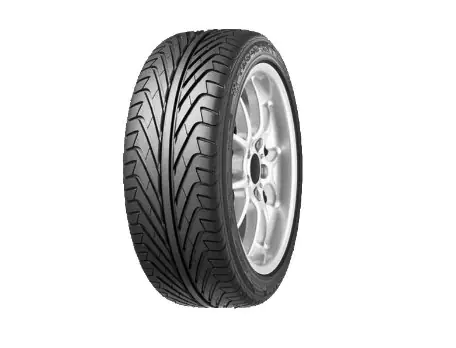 CROSS CLIMATE 2

MICHELIN CROSSCLIMATE 2, expert of the all-season tyres.
Stay in motion whatever the weather conditions with the expert of the all-season tyres: MICHELIN CROSSCLIMATE 2. Safe driving from the first to the last mile.
Expert of the all-season tyres, designed for a safe drive anywhere, in any weather
Leader for snow braking and traction
Leader in wet and snow performance at the legal wear limit
Leader for dry braking
Excellent longevity
Lower fuel consumption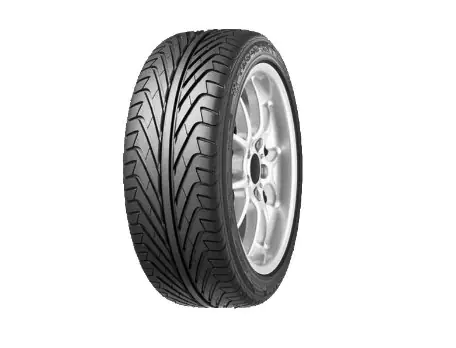 CROSS CLIMATE 2 SUV

Safety made to last in all weathers
Best selling all-season tyre in Europe[7]. MICHELIN CrossClimate + designed for high safety made to last and very high longevity in all weathers[1-3,5].
• The all-season, high safety road tyre for all weather conditions
• Very good grip on dry road and wet road surfaces[2][3].
• Certified for winter driving ensuring safety and traction on snow (3PMSF)[4].
• Very high longevity thanks to long-lasting performance[1] and mileage[5].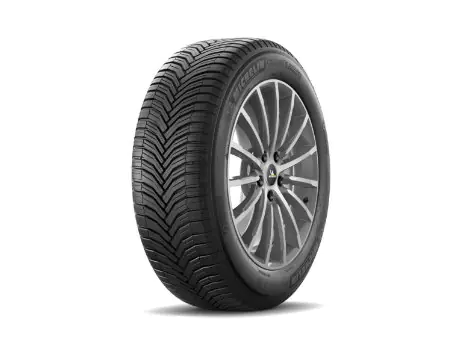 CROSS CLIMATE+

Crossclimate + is available in 15- to 18-inch tyre sizes, Michelin CrossClimate+ fitments expand on the range's unique status as a summer tyre with winter capabilities by offering excellent traction on snow-covered roads, from the first mile to the last – with little difference in performance as the tyre tread wears down.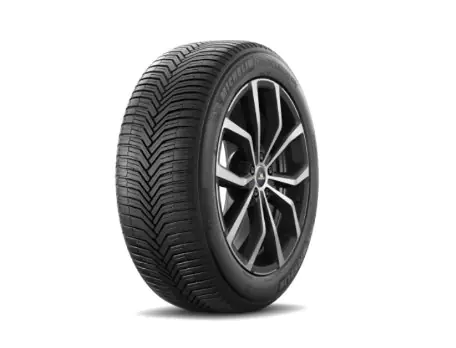 CROSS CLIMATE SUV

Safety in every weather condition for added peace of mind. The grip-maximizing compound provides flexibility to enable indentation in the ground, whatever the temperature. The unique V-shaped and lasting tread pattern maximizes the clawing effect on snow from the 1st to the last mile. High rigidity of the tread pattern optimizes the longevity performance. The 3D sipes are full-depth for long-lasting mobility on snow and self-locking for effective dry grip. As the tyre wears, emerging grooves open to deliver long-lasting traction on snowy roads.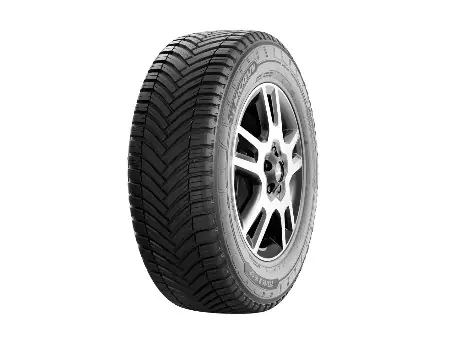 CROSSCLIMATE CAMPING

Free your road trips everywhere, in all weather
Enjoy year-round adventures with the exclusive MICHELIN CrossClimate Camping tyre. This high performance tyre is engineered for safety on all surfaces
All-season road and light off-road tyre for motorhomes from Michelin
3PMSF certified for safe traction, braking and grip on snow
Safety with excellent grip on wet surfaces
High performance dry braking
Reinforced casing for long-term parking with CP marking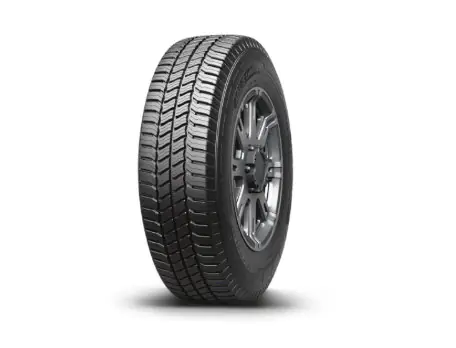 AGILIS CROSSCLIMATE

Arm yourself for every weather condition. With one set of tyres all year long. All-weather MICHELIN CrossClimate tyres mix the best of summer and winter tyre technology. With an intelligent use of compounds, unique V-Shaped tread pattern and higher performing sipes. As its name suggests, this is a summer tyre that is capable of delivering an equally impressive performance in winter conditions. It's also the first summer tyre with winter certification with a winter performance so good, that it's gained the three-peak mountain snowflake mark.
Agilis Alpin

Benefits:
Even more safety and mobility
More mileage
More robust
Technology:
A unique tread that features open shoulders and widely spaced blocks (like SUV tyres) to improve traction in the snow.
MICHELIN ""Durable Contact Patch"" technology developed for truck tyres:
MICHELIN Stabiligrip technology 16% sipes(1) provide a claw-like effect on snow.
Thanks to MICHELIN ""Durable Contact Patch"" technology, which puts 27% more rubber(1) on the road, and the tread's more wearresistant compounds, the MICHELIN Agilis Alpin lasts even longer.
8 sidewall shields
Legal mentions:
(1) Compared to the previous-generation tyre. Internal test 2007 on 195/65 R 16 104 Q.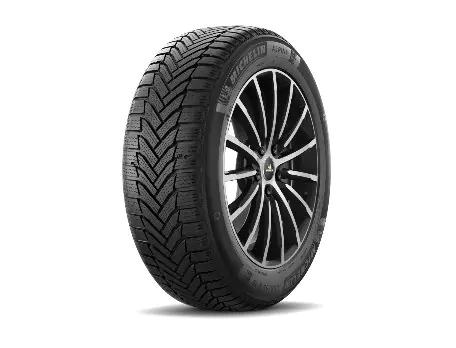 Alpin 6

Safety made to last in severe winter conditions.
The MICHELIN Alpin 6 winter road tyre delivers excellent safety that lasts in severe winter conditions[1][2], with top mileage[4].
MICHELIN's latest generation, high safety winter tyre
Excellent safety made to last in severe winter conditions[1][2] (3PMSF)[3]
Engineered for braking and traction on snow made to last
Best longevity[4] and long-lasting performance[1]
Simple way to track the wear of your tyre with MICHELIN's innovative treadwear indicator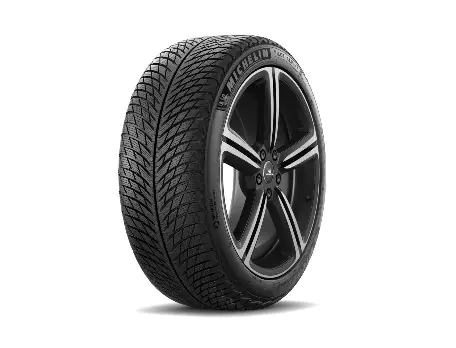 Pilot ALPIN 5

Product benefits:
Excellent on dry, wet and snow (*) and with Michelin Total Performance, more performances brought together.
Technology:
A new tread pattern with innovative tread compound technology
Legal mentions:
*TÜV Süd and Applus IDIADA between 2013/11 and 2014/03 on sizes 225/55 R17 & 205/55 R16 compared to MICHELIN Alpin 4
**Compared to its predecessor, MICHELIN Alpin 4 for size 205/55 R 16.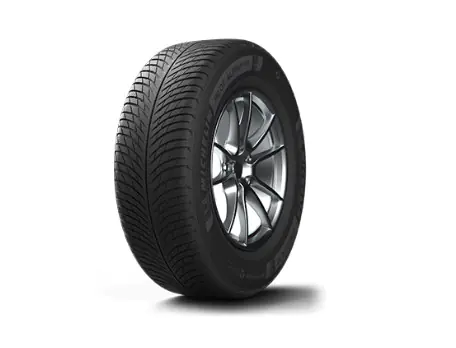 Pilot Alpin 5 SUV
Road control made to last in severe winter conditions for your SUV
The MICHELIN Pilot Alpin 5 SUV winter tyre designed for safety and high performance on all winter road surfaces[1].
MICHELIN's high performance winter SUV tyre
Excellent braking on snow[1] (3PMSF)[3]
Improved snow traction to maintain control and handling for winter driving[1]
Reinforced sidewall for SUV robustness
Trusted by leading premium car manufacturers
History of Michelin tyres
In 1889 two brothers, André and Edouard Michelin, embarked on a great human and industrial odyssey to develop modern transport solutions – the key to freedom and economic development – through ceaseless innovation.
One day, a cyclist whose pneumatic tyre needed repair turned up at the factory. The tyre was glued to the rim, and it took over three hours to remove and repair the tire, which then needed to be left overnight to dry. The next day, Édouard Michelin took the repaired bicycle into the factory yard to test. After only a few hundred metres, the tyre failed.
Édouard and his brother worked on creating their own version, one that did not need to be glued to the rim. In 1891 Michelin took out its first patent for a removable pneumatic tyre.
In 1946, Michelin developed and patented a key innovation in tyre history, the Radial tyre, and successfully exploited this technological innovation to become one of the world's leading tyre manufacturers
In the UK, the Michelin Tyre Company Ltd was incorporated on 11 May 1905 and is now, more than one hundred years later involved in many activities not just tyre making, from tyre industry training to economic development and publishing.
We have an extensive sales force supporting the thousands of tyre distributors in the UK and the Republic of Ireland from car tyre to truck, agricultural as well as specialist industrial and earthmover, this is backed by a comprehensive sales and technical support.
When the Michelin Tyre Company Ltd was incorporated in 1905 it started a journey that has lasted over one hundred years. A journey that has had many twists and turns, and more than a few surprises.
FAQs
There are a number of tyres by Michelin that offer rim protection. Please contact your local Bush tyres branch for details of the current rim protection tyre stock and latest prices.

Michelin manufacturer 4×4 tyres for both on-road and off-road performance requirements. They produce tyres for summer use and winter use, plus specifications that are better for tarmac driving or off road. Once you decide on these aspects, come and chat to our tyre experts and they will advise you on the best tyre for your needs.

Michelin headquarters are based in France, but they have 68 production facilities across 17 countries.

Michelin use over 200 raw materials in the manufacturing of their tyres. You can find out more at their website here.

Michelin tyres do not come with white writing as standard but there are kits you can buy that allow you to add the white lettering. These are mainly used by racing teams and on show cars.