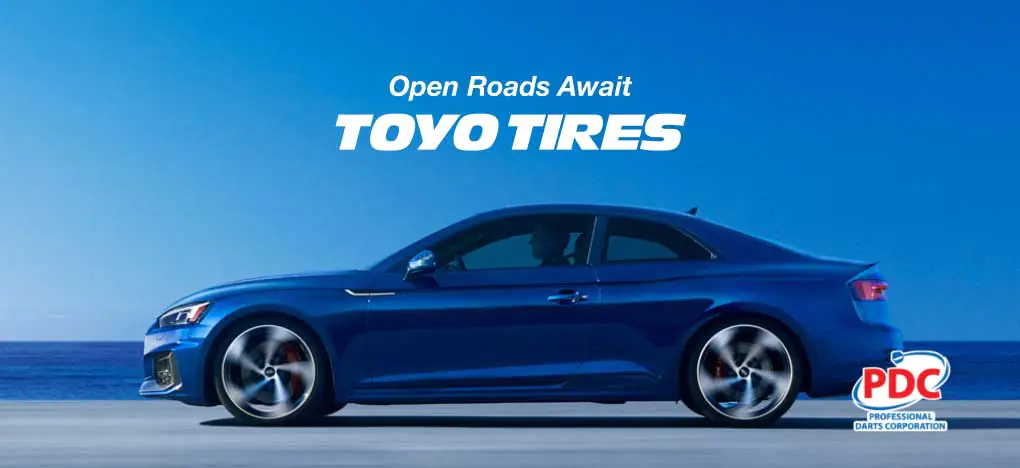 Toyo Tyres
Around the world Toyo Tires has stood for innovation, quality, performance and excellent service for over 70 years.
Providing tyres to the market with superior performance and handling alongside a balance of comfort, safety, environmental performance and mileage, it's no small feat that Toyo is chosen all over Europe as Original Equipment for Audi, Lexus, Mazda, Mitsubishi, Nissan and Toyota.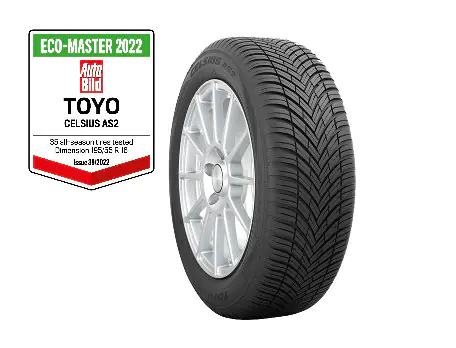 CELSIUS AS2

CELSIUS AS2 gives year round control, so you can relax and enjoy the drive. Forget changing tires or compromised performance, CELSIUS AS2 is a fit and forget solution allowing you to experience excellent performance throughout its long life. Impressive stability at highway speeds throughout summer, combine with exceptional safety in winter, to make CELSIUS AS2 the ultimate all round performer. You can't control the weather, but you can equip your car for whatever it brings.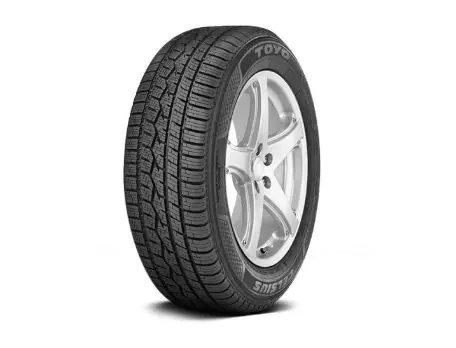 CELSIUS

"Celsius is the smartest tire choice for year round comfort and safety.
Extended mobility in cold temperatures means when the weather changes, your tires don't have to. Ceslius delivers control on snowy or wet roads for a wide range of small and medium sized cars."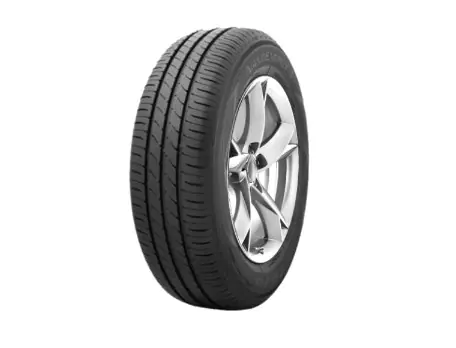 NANO ENERGY 3

NanoEnergy 3 is the latest addition to the NanoEnergy range, for compact and mid-range cars. NanoEnergy products guarantee safety, durability, fuel savings and efficiency.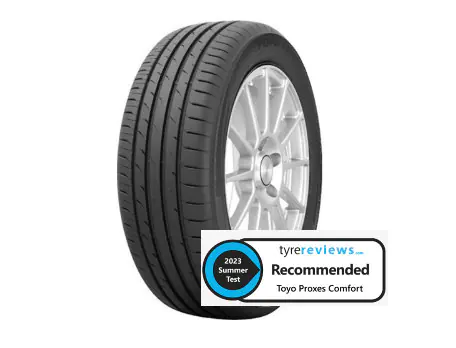 PRoXes COMFORT

"Proxes Comfort was developed to provide premium levels of stability and comfort for relaxed and enjoyable everyday driving.
The new tread compound and internal structure of Proxes Comfort give the tyre enhanced stability at speed along with confident handling and excellent braking.
Dynamic performance improvements, combine with quiet, comfortable driving to make Proxes Comfort one of the most capable all round tyres available."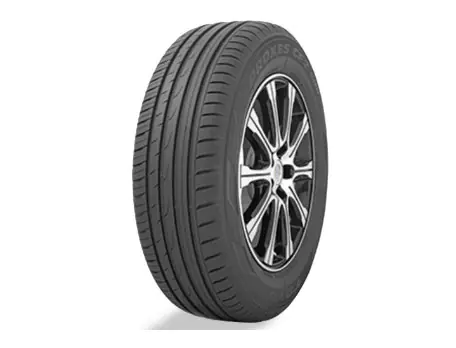 PROXES CF2

Proxes CF2 has been created to take advantage of the latest materials, structures and tread pattern design in order to guarantee a high level of safety, durability, savings, and comfort. The right choice for drivers looking for a high performing and safe tyre for medium and high powered cars.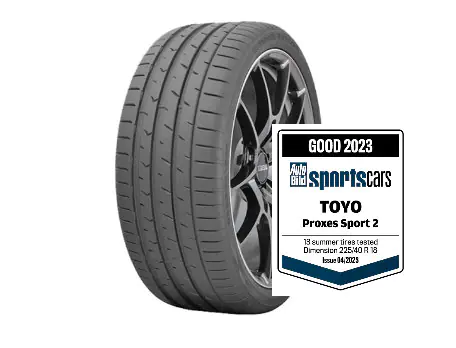 PROXES SPORT 2

The NEW ultra high performance tyre allows drivers to maximise their enjoyment of power in safety, with its precise handling and exceptional wet grip.
Optimised for high torque powertrains, Proxes Sport 2 enhances the pleasure for all sports drivers on challenging, wet or twisting roads.
PROXES SPORT

"High speed handling and wet grip are the core requirements for drivers of the most powerful cars. Proxes Sport was developed to meet these critical needs while still delivering ride comfort and mileage.
The advanced tire construction, combines with an optimised tread pattern design, to offer enhanced steering response and increase driving enjoyment."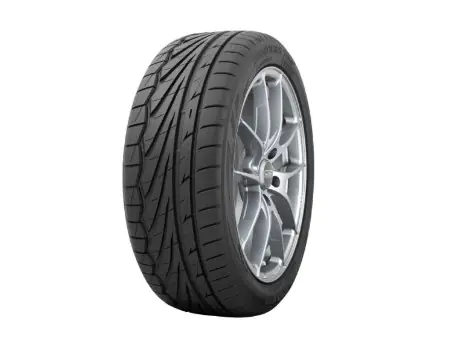 PROXES TR1

The tread pattern design of Proxes TR1 blends form with function to provide outstanding performance with an individual identity.
Innovative new wear indicators allow enthusiastic drivers to take advantage of exceptional handling and grip throughout the life of the tire while also enhancing the environmental impact of reducing waste.
PROXES T1 SPORT

"Responding to the demand for ultimate handling in both wet & dry conditions, Proxes T1 Sport is supremely stable, even at fast highway speeds.
Developed for European conditions and vehicles, the tyre complements the handling of the most prestigious sports saloons and coupes."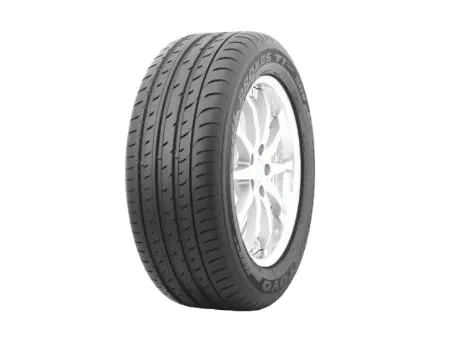 PROXES SPORT SUV

Answering the need for superior handling, new PROXES Sport SUV was designed as a focused, sports performance tyre.
Utilizing Nano Balance Technology, PROXES Sport SUV features an all-new compound delivering grip, wet or dry. The advanced tire construction, combines with an optimized tread pattern design, to offer enhanced steering response and increased driving enjoyment.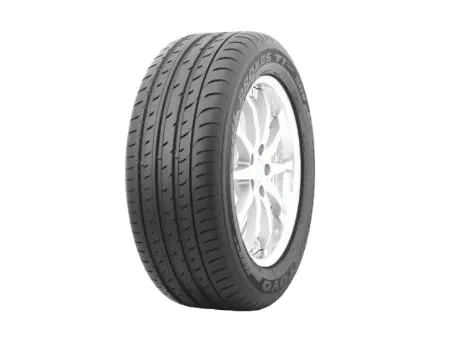 PROXES T1 SPORT SUV

With excellent motorway speed stability and precise handling on wet or dry roads, Proxes T1 Sport SUV answers the need for an Ultra High Performance tyre for premium performance executive Sports Utility Vehicles.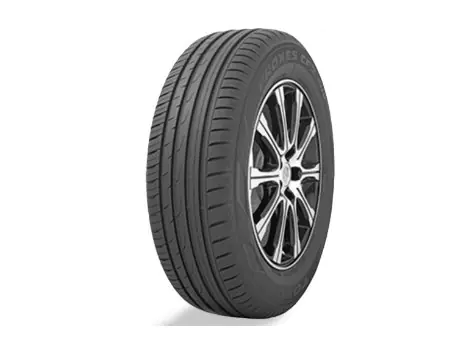 PROXES CF2 SUV

"Proxes CF2 SUV was developed to complement the characteristics of smaller crossover and compact SUV cars with a new silica tread compound, shorter wet braking and improved fuel economy.
Lightweight construction combines with the new compound to provide longer tire life, making Proxes CF2 the smart choice for SUVs."
OPEN COUNTRY U/T

Open Country U/T has been developed to satisfy owners of a wide variety of contemporary luxury Pickups and SUVs requiring quiet and comfortable ride, stable handling capabilities, and low fuel consumption in urban type of road operations.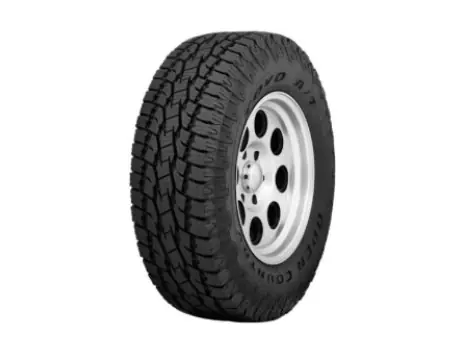 OPEN COUNTRY A/T PLUS
"Open Country A/T plus has been specially developed to offer excellent performance with a purposeful appearance
With its' rigid block design and asymmetric tread pattern, Open Country A/T plus is the perfect tire for drivers who want to go wherever the road leads, from highway to the forest.
Open Country A/T plus offers enhanced durability, exceptional road handling and extended off-road capabilities."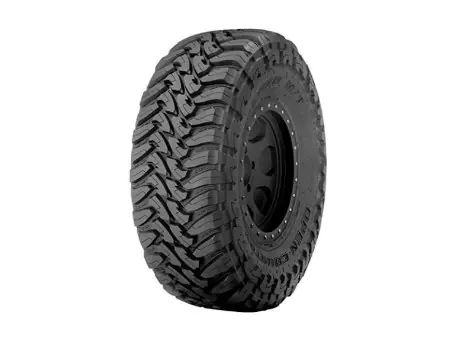 OPEN COUNTRY M/T

An aggressive off road tyre specifically designed for applications where off road capability is essential, but also incorporates new levels of technology that gives it incredible uniformity for superior handling and control in both off road and street driving.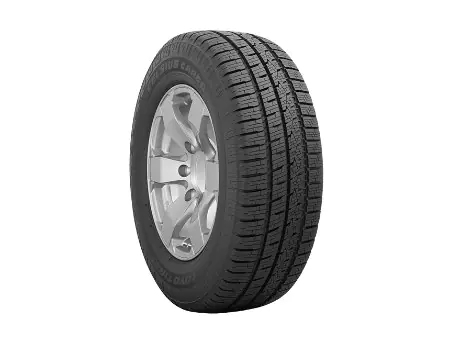 Celsius Cargo
The Celsius Cargo's durable construction is built for year-round reliability in applications including local deliveries, services, and transportation.
Celsius Cargo provides better snow and ice traction than a typical all-season tyre and longer tread life than a winter tyre. It carries the Three-Peak Mountain Snowflake symbol, signifying the tyre is designed for use in severe snow conditions. To owners, these benefits mean more time on the job and less downtime switching tyres.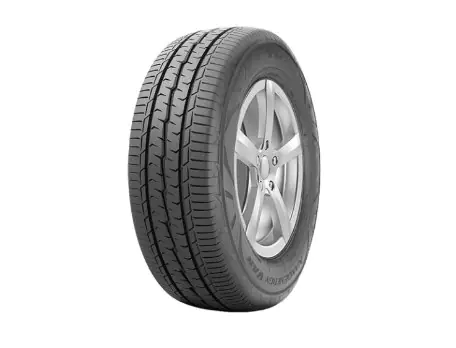 NANO ENERGY VAN

Nanoenergy Van tyre is a reliable and economic summer tyre for light commercial vehicles.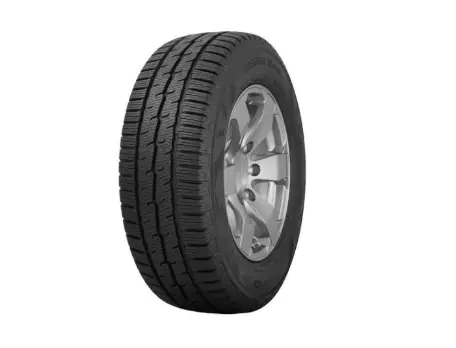 OBSERVE VAN

This reliable and economical winter van tyre is designed to keep business moving, whatever the conditions. In cold, wet wintry conditions or even in snow, Observe Van tyres offer unrivalled mobility.
NANO ENERGY R38C

Fitted to the new model introduced in 2013, NanoEnergy R38 is the first tire from the NanoEnergy series to be fitted as Original Equipment. Further NanoEnergy products will be introduced on future new cars worldwide.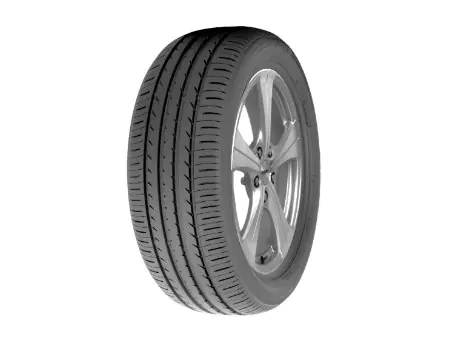 PROXES R52

Original equipment tire for Mazda 6
PROXES R888R

Developed for the track, Proxes R888R delivers supreme dry handling.
With enhanced steering feel and response, combined with higher stabilty on the throttle, Proxes R888R allows track users to carry higher speed through corners for faster laps.
Faster cornering, longer lasting and more consistent, Proxes R888R translates power into lap times.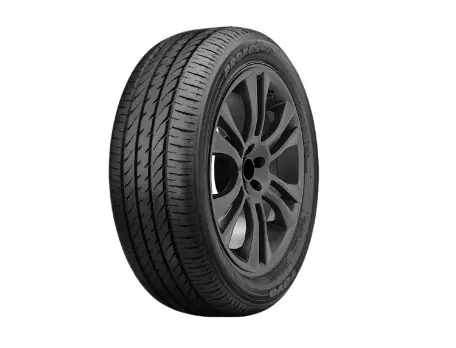 PROXES R35

Original equipment for the Toyota Prius+
Toyo Proxes R35A tyres help the Prius+ to offer the lowest emissions of any seven-seater on the market.
Proxes R35A ensures drivers of the most environmentally conscious seven-seater, enjoy the experience in safety and comfort.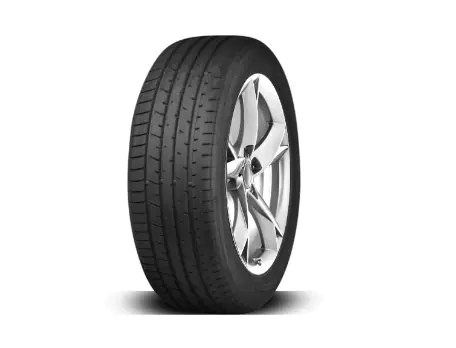 PROXES R36

Original equipment for the Mazda CX-5 compact SUV
Proxes R36 complements the SKYACTIV technology introduced on the Mazda CX-5. The technologies combine to offer enhanced handling and stability, greater fuel economy and lower emissions
Proxes R36 delivers the agility and vitality required by Mazda's theme of efficient yet beautiful movement.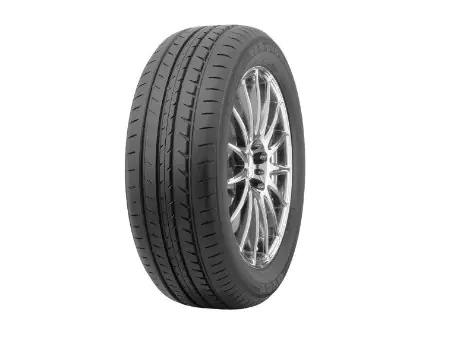 R37
Toyo R37 tyres are Original Equipment for the Mitsubishi Outlander.
Mitsubishi Outlander is a car which is both refined to drive as well as highly versatile. Toyo R37 tyres provide the necessary driving dynamics whilst also providing safe, dependable load carrying.
Tire choice was critical to achieve a mix of environmental improvement without compromise and Toyo R37 delivers.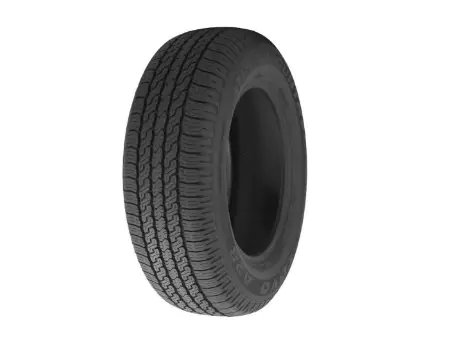 OPEN COUNTRY A28

Japanese Quality
The Open Country A28 is original equipment on the Mistubishi L200 Triton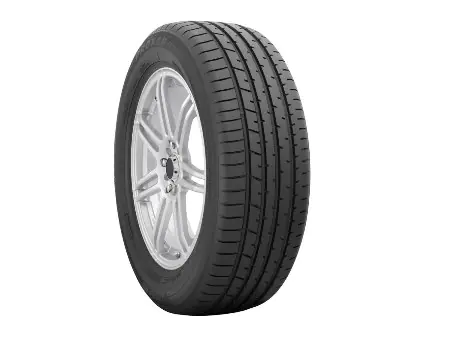 PROXES R46

The Proxes R46 is original equipment on the new Mazda CX-5 launched in 2017.
History of Toyo tyres
Toyo Tires has stood for innovation, quality, performance, and excellent service for over 72 years, including 36 years in Europe. Combined, the Toyo group of companies has development, manufacturing, testing, distribution, and marketing operations throughout the Americas, Europe, Asia, the Middle East, and Oceania.
As a result, Toyo Tires has built a solid reputation around the world. And who knows tyres better than the very people who manufacture and sell them every day? In Europe, Toyo Tires have been recommended in numerous magazine tests while in the United States, Toyo Tires has been named #1 Overall Brand by North American tyre dealers an unprecedented seven times since 2000.
Founding
The vision to manufacture great tyres began in August 1945, when the founding president, Mr. Rikimatsu Tomihisa, established the Toyo Tire & Rubber Co, Ltd. in Japan.
In 1975, Toyo Reifen GmbH was established in Germany, the first Toyo Tires European company. This was followed by Toyo Tyre UK in 1981 and Toyo Banden B.V in the Netherlands in 1989.
In 2005, Toyo Tire Europe was established as the headquarters of Toyo in Europe and parent to Toyo Tyre (UK) Ltd, Toyo Tire Benelux B.V and Toyo Tire Italia Spa. Toyo Tire Europe became responsible for all sales and marketing across Europe to importers and subsidiaries.
In 2008, Toyo Tire RUS was established in Moscow and in 2014, Toyo Tire Deutschland GmbH was also established to manage sales and marketing in Germany and Austria.
Applications
To meet the demands of consumers—and set a few trends in the process—Toyo Tires has also become a leader in fitments and dynamic tyre applications.
During the tuning market expansion in early 21st century, Toyo Tires responded with low profile, large rim diameter high performance tyres. The highly successful Proxes T1S was followed by the Proxes T1R, Proxes T1 Sport and 2017 sees the introduction of the Proxes Sport. The new tyre provides "A" grade wet grip across the entire range while still providing exhilarating cornering and braking for enthusiastic drivers.
SUV and Off-Road
Toyo Tires are specialists in SUV and 4×4 tyres. The road tyre range extends from Proxes T1 Sport SUV Ultra High performance tyres for fast highway use to Open Country U/T tires which perfectly complement working 4x4s and pickups.
In 4×4, Open Country A/T plus and for more serious off-road, Open Country M/T provide the mobility to take you further. Race versions of the Open Country M/T tyre have been used to win the FIA Cross Country Rally Championship 2 Wheel trophy, the FIA T2 Cross Country Championship, the Baja 1000 and several stages of the Dakar Rally.
Motorsports
Toyo Tires have been used in almost all forms of motorsport. From Spa 24hours and VLN Endurance racing to the Porsche Championship in the UK, Toyo Tires have been used in many classes of track racing and the highly successful Proxes R888 has been supplemented in 2015 with the Proxes R888R offering even higher levels of grip, consistency and cornering power.
Today
Toyo Tire Europe GmbH has three subsidiary sales companies and distributors in every major European market.
Our tyre portfolio covers a broad range of applications—from the high-performance, racing-inspired Proxes line to the Open Country line for 4×4 and SUVs to the Environmental NanoEnergy range. No matter which car, 4×4, SUV, or van you drive, Toyo Tires has the right tyres for you.
The commitment of Toyo Tires to innovation, quality, performance, and excellent customer service is unwavering and ongoing.