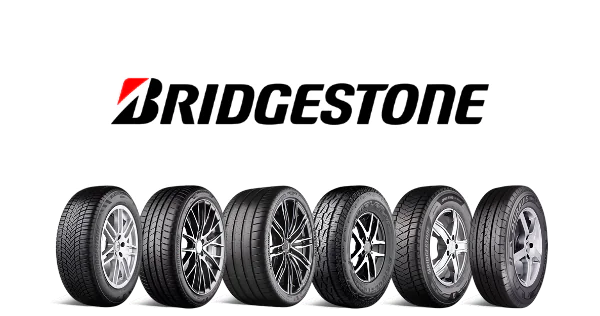 There's a reason that one in five vehicles globally are driven on Bridgestone tyres.
Bridgestone are a global leader providing sustainable mobility and advanced solutions. In addition to its premium tyre products, Bridgestone offers a growing portfolio of tyre-centric and mobility solutions and serves its customers in an extensive retail network with thousands of touchpoints. With an innovative tread design, these tyres bring a phenomenal degree of control, safety and reliability to your vehicle. Drawing on 90 years of experience, Bridgestone focuses on finding solutions for all customers journeys.
Bridgestone contributes to the sustainable growth of society, providing optimal modes of mobility for people and society in the areas of accessible mobility, safe transportation and smart mobility. No matter what your requirements are, there's a Bridgestone tyre for you. And whether you need Bridgestone's superior winter tyres, 4×4 tyres, run flat tyres or anything in between, Bridgestone offer something to help.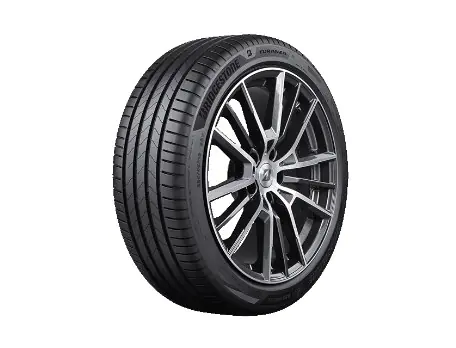 turanza 6
Turanza 6 with ENLITEN TECHNOLOGY*
Whether taking a corner on the highway or needing to brake unexpectedly in the city, Bridgestone's new Turanza 6 meets and exceeds expectations, even in wet conditions.
*ENLITEN is a set of technologies providing best-in-class tyre performance with a step change towards sustainability compared with previous generations.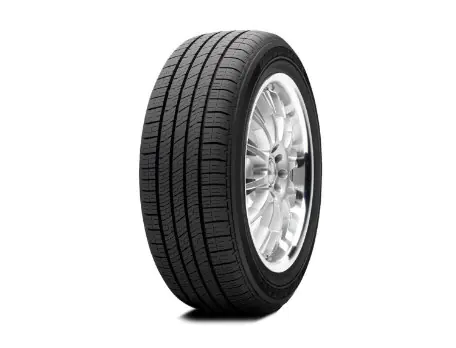 TURANZA EL42
The Turanza EL42 is a premium touring tyre designed for the BMW 7 series, X3 and X5.
Comfort and Economy
Wet Control
Original fitment for BMW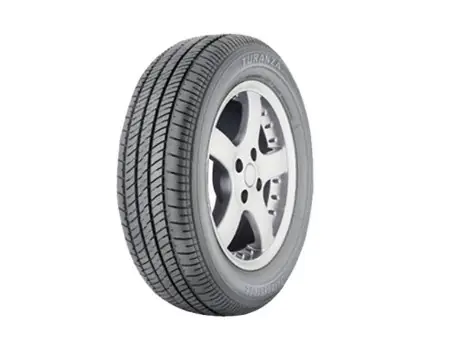 tURANZA ER30
Premium touring tyre. Smooth, quiet and stable performance coupled with precision handling, even at high speeds.
Comfort and Economy
Wet Control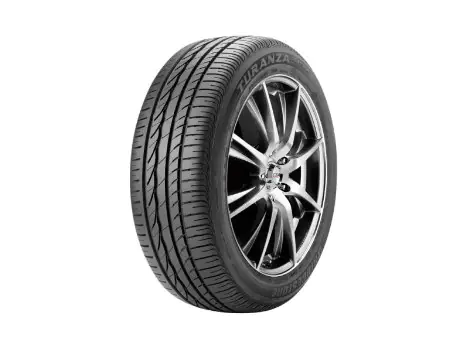 tURANZA ER300
Optimised for stability, tangible efficiency and a smooth, quiet ride: the perfect balance between performance and driving pleasure.
Quiet comfortable journey
Latest technologies increase fuel efficiency
Full control on wet roads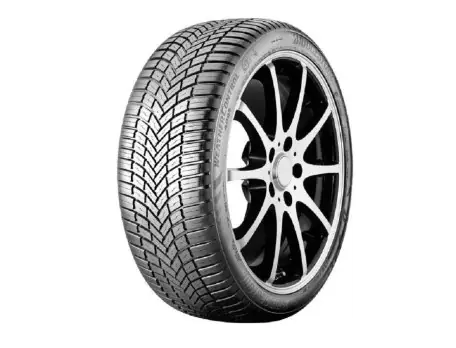 Weather Control A005 EVO
Our Weather Control A005 EVO handles year-round weather conditions while offering drivers the best control on a rainy day, whether it's highway turns or sudden braking in the city.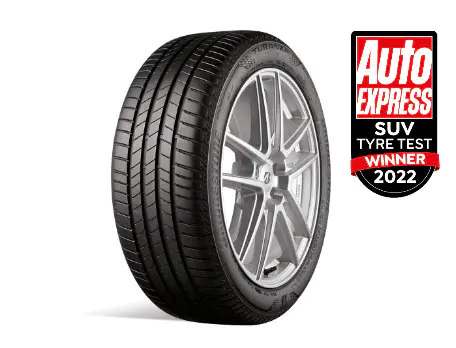 T005
Turanza T005 is a summer tyre for drivers who want to be confident and in control driving on both wet and dry roads to keep going with their day.
Highest rated tyre for braking and turning on wet roads 1
Awarded EU Label Grade A for wet grip
Achieves more mileage than its predecessor 2
DriveGuard Run-Flat Technology available in selected sizes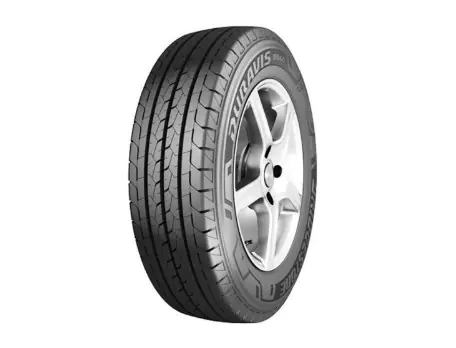 R660
The Duravis R660 is a fantastic economical tyre and gives you outstanding mileage, high durability and great performance in wet conditions.
Excellent premium quality tyre
Reliable grip on wet and dry surfaces
Provides a stable ride
Dueler A/T 001
Wherever you go, the Dueler A/T 001 is tough enough for whatever lies ahead. Engineered to perform on and off-road, this tyre is ideal for conquering tough terrain in all seasons. Its robust design and resistance to aquaplaning help keep you safe.
Built to perform on road and on tough terrain like dirt, mud and rocks
All-season performance
Ultimate protection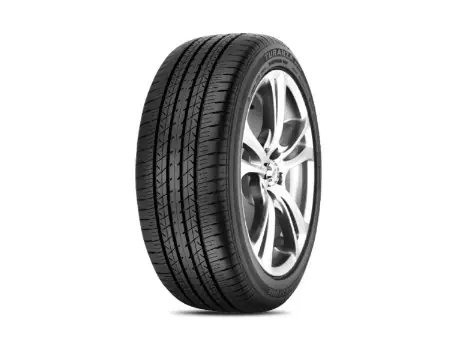 tURANZA er33
The Turanza ER33 is a premium touring tyre designed for the Nissan Maxima and Lexus LS 430.
Comfort and Economy
Wet Control
Original fitment for Nissan and Lexus
Turanza er42
The Turanza ER42 is a premium touring tyre designed for the BMW 7 series.
Comfort and Economy
Wet Control
Original fitment for BMW 7-Series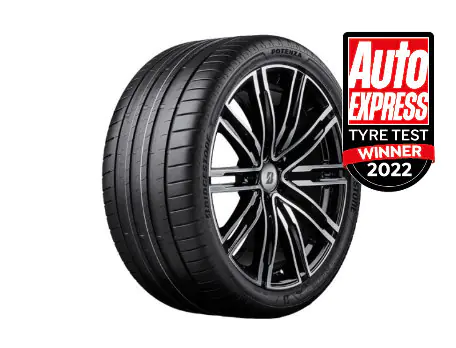 POTENZA SPORT

Master Your Journey, Awaken Your Senses. Bridgestone Potenza Sport is a high-performance tyre that enables you to maximise the full potential of your vehicle and continue on your journey in complete control.
Best cornering & straight line stability
Best braking on dry roads
Outstanding performance on wet roads
Potenza S001
The Potenza S001 offers sensational power, precision control and true sports performance in both wet and dry conditions. And with its excellent comfort and efficiency, this tyre gives new meaning to the term ""high-performance"".
High speed performance
Wet control
Excellent grip and precision response
Potenza S007
Bridgestone developed the Potenza S007 especially for high speed super sports vehicles, requiring extreme levels of lateral force due to their sporty setup. The innovative pattern features rigid pattern blocks for outstanding steering response and unleashed grip on dry surfaces. The wide outside tread in combination with specially tuned carcass construction provide maximum cornering grip, even under the most severe load conditions.
High speed performance
Outstanding steering response
Maximum cornering grip
BLIZZAK LM-25
Winter tyre for high-powered vehicles, delivering excellent traction and precision handling on wet and snow-covered roads.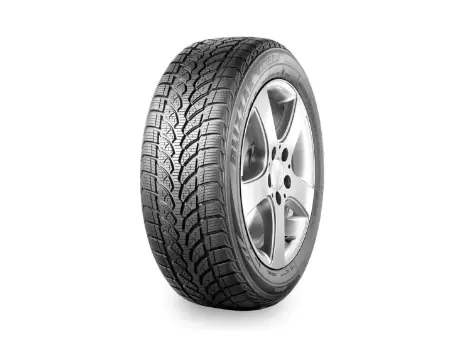 BLIZZAK LM-32

The Blizzak LM-32 delivers outstanding levels of grip in a variety of conditions. Giving you the confidence to power across wet, dry and frozen surfaces with total peace of mind.
Superior braking and cornering on snow and ice
Designed for vans
Confident handling in winter conditions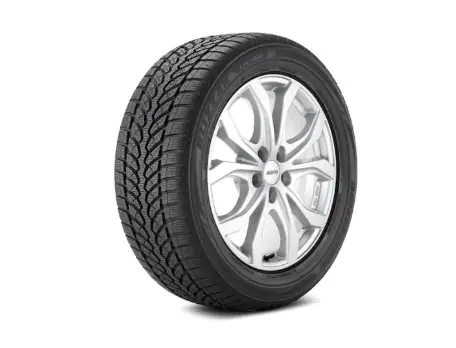 BLIZZAK LM-80

Advanced compound and tread technologies, designed for SUV and 4X4, to ensure handling, braking, acceleration and steering response at low temperatures and on snow and ice.
Advanced compound and tread technologies
Superior winter handling, braking and response
Designed for SUV and 4X4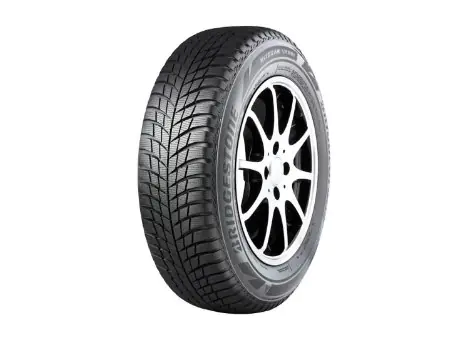 BLIZZAK LM-001

The award-winning Blizzak LM001 brings together new innovations in tread and materials technology, giving you the confidence and precision you need to face today's unpredictable conditions safely, surely and with total control.
Precision steering
High cornering stability
Superb grip on snow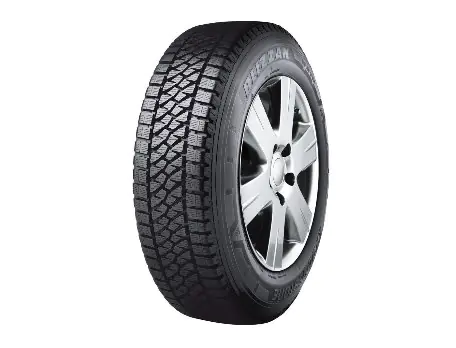 BLIZZAK W810

Keep your business on track this winter with Bridgestone's flagship lamellen light commercial vehicle winter range offering outstanding reliability and protection against all winter conditions.
Outstanding winter handling
Long-lasting performance
Cost-effective operations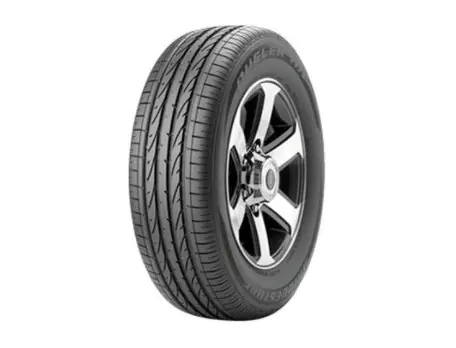 DUELER HP SPORT

The Dueler H/P Sport is built to satisfy the most demanding conditions, vehicles and drivers with genuine sharp performance matched with outstanding safety, durability and comfort.
Quiet comfortable journey
Versatile and durable for all terrains
Provides full control in wet conditions
DUELER HT 684II

The Dueler H/T 684 II is a premium SUV tyre designed for the Cadillac Escalade and Toyota Land Cruiser.
Premium original fitment SUV tyre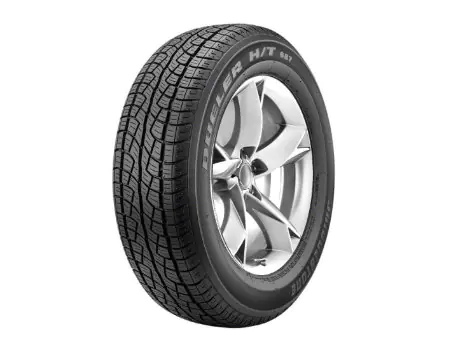 DUELER HT 687

The Dueler H/T 687 is a premium SUV tyre designed for a wide range of vehicles, offering safety, stability and highway performance.
Enhanced protection on the road
Increased stability when driving on paved roads and off-road trails
Maintains its on-road characteristics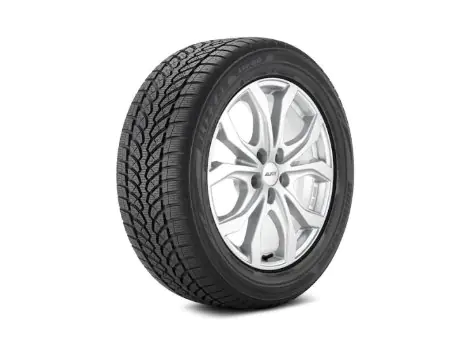 DUELER HT 689

Excellent all-weather grip and well balanced highway performance ensuring a quiet, comfortable ride.
Excellent grip
Comfort
Highway performance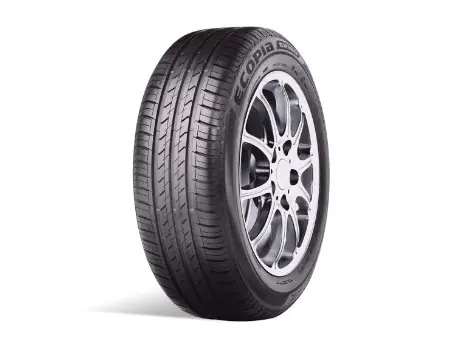 ECOPIA EP150

The EP150 combines unprecedented levels of environmental performance with the reliability and precision you would expect from premium Bridgestone tyres.
Fuel economy
High traction and stable handling in wet weather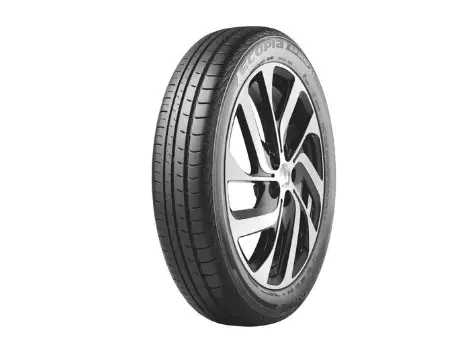 ECOPIA EP500

The Ecopia EP500 uses ologic technology to deliver significant improvements in aerodynamics and rolling resistance, while still offering outstanding grip in wet weather conditions.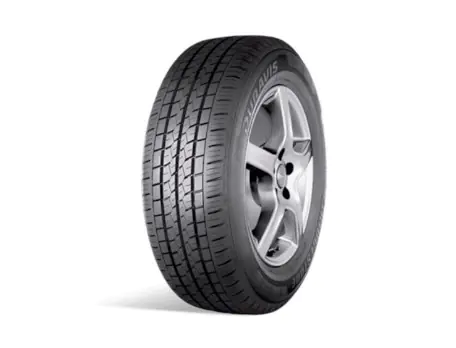 DURAVIS R410

The robust tyre that is up to the challenge. Enjoy good durability, longer wear life, mileage and car-like precision handling for car derived vans.
Durability and Economy
Wet Control and Stability
Designed for car derived vans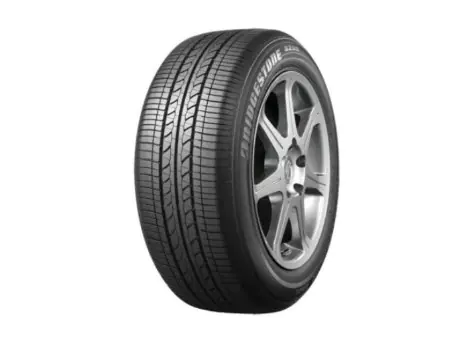 B250
A good balance for comfort, stability, quietness, aquaplaning, performance and mileage.
Comfort
Economy
Stability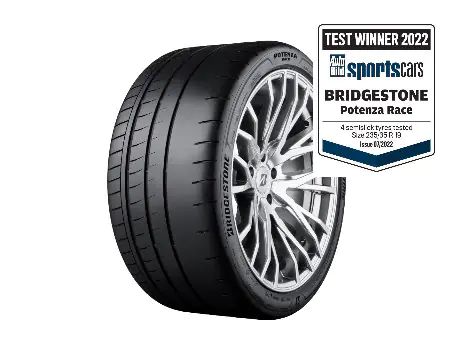 Potenza Race
Get ready for ultimate track performance with Bridgestone Potenza Race tyres. Enjoy outstanding dry handling and braking, plus rapid acceleration. The optimised contact patch reduces hot spots, while the hybrid crown reinforcement stabilises the tyre at high speeds. The asymmetric tread pattern and wall angles increase lateral stiffness for maximum stability, and the sporty profile shape and wider contact footprint optimise dry braking performance. Choose Potenza Race and unleash your vehicle's power.
History of Bridgestone tyres
Bridgestone Europe (BSEU) is a key regional subsidiary of Tokyo-based Bridgestone Corporation, a global leader providing sustainable mobility and advanced solutions. Bridgestone Corporation and its subsidiaries employ over 140,000 people around the world, operate 178 plants in 25 nations and sell products in more than 150 countries. One in five vehicles in the world drives on the company's tyres. "Serving Society with Superior Quality" has been our mission since Shojiro Ishibashi founded Bridgestone in 1931.
Founder Shojiro Ishibashi used an English translation of his surname for the name of the company.
As Japan's automobile industry grew, the Bridgestone Group expanded its business. The company actively expanded overseas, particularly in Asia. In 1988, the company acquired The Firestone Tire & Rubber Company, a well-respected global corporation with a venerable history of its own. This created a global team dedicated to serving customers worldwide with the highest level of quality, service and technology.
Often, customers assume getting a good quality tyre will get them through anything, but that's not true because tyre longevity depends primarily on the type of vehicle you are driving as well as your driving style. If you're going to be drifting and braking a lot, your tyres are less likely to last long. For advice on your specific circumstances, contact your local Bush Tyres branch to speak to one of our tyre experts.

Bridgestone tyres have always been a crowd favourite due to their reliability as well as durability. Contact your local branch to discuss your requirements with our tyre experts.

Bridgestone A/T tyres have less-thicker sidewalls than BFG A/T, but they outdo them when it comes to wet tarmac and noise. We suggest you go for the best suited Bridgestone A/T tyres for your vehicle. Contact your local branch for further guidance.

You base your decision on a tyre's load rating which is determined by dividing the total weight of the car by 4 to determine the weight each tyre will bear. C, D and E rate tyres are better for heavy weights which makes Bridgestone e tyres a great choice. Contact your local branch for further advice.

No, Bridgestone Potenza tyres do not run flat. Quite often, people make the mistake of delaying tyre repair or replacement because of the misassumption that their tyres would run flat. Contact your local Bush Tyres branch to ask for varieties that may run flat. Do not neglect your tyres, especially if they don't run flat.

Bridgestone offer a variety of mud and snow tyres that will provide great handling in any weather or road conditions. The Dueler A/T 694 tyres in particular come marked with M+S lettering on the side so you know they're made for rough handling, and good grip. Check out our tyre range for prices and models.

If you're looking to ditch the stock tyres on your jeep or similar vehicle, try Bridgestone 4×4 tyres instead. They're the latest A/T Duelers and they have a lot of grip, so they can plough through pretty much any type of surface quite easily.

It all comes down to the vehicle you have and the application you expect from the tires. There are high performance tyres that you can use to drive at top speeds, 4×4 tyres that are great for the off road experience, alongside many other types. Contact your local Bush Tyres branch for advice on the best tyres for your vehicle.

Bridgestone Exedra G703 tyres are specially designed for touring motorcycles and suitable for varied conditions. Bridgestone Ex tyres offer just the right durability and safety one needs on tour.

Bridgestone D Sport HT tyres have specially designed treads with three wide circumferential grooves to release water from the surface and prevent aquaplaning. The tread around the grooves further breaks down into smaller blocks to improve the grip on wet surface, making them excellent highway performance tyres in all conditions.

Bridgestone is a Japanese company. It offers a diverse range of products, with its franchises present across the globe. Bridgestone is a global manufacturer and makes tyres all over the world.

Bridgestone tyres are owned by Bridgestone Corporation. It is a Japan-based company and has subsidiaries all over the world, making it the largest global tyre company. You can check out the range of tyres it offers at your local Bush Tyres branch.