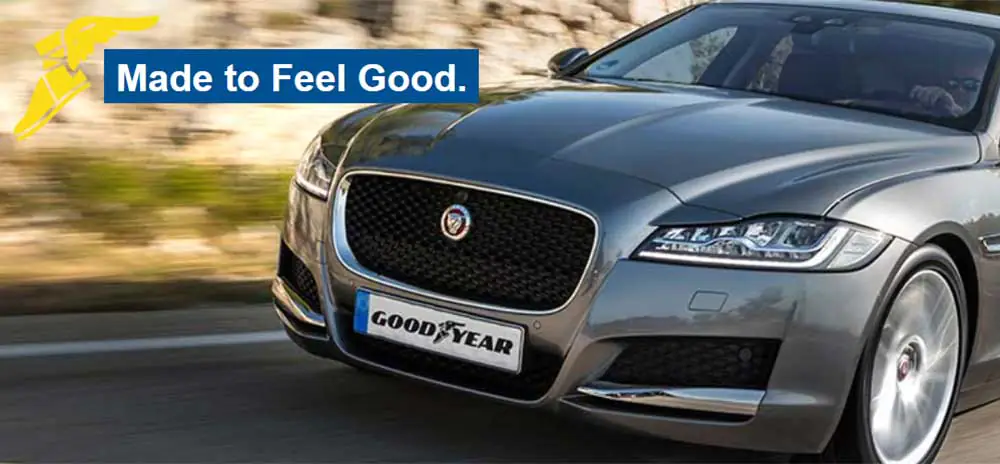 Goodyear
Goodyear – tyres that are made to feel good.
When you choose Goodyear, you're rolling with a long history of innovation and award-winning quality.
At Goodyear we focus on more than just the journey from A to B – we're about pushing the boundaries of performance to help you discover the world of possibilites around you.
Everything we do is focused on a small patch of rubber – not much bigger than an envelope – called the contact patch. It's the only part of your vehicle that touches the road and is therefore the most important. That's why we're constantly crossing boundaries when it comes to innovation – making our tyres last longer, perform better, ready for an electric future – ensuring they are the best they can be. When your car depends on that small patch of rubber, why would you choose anything else?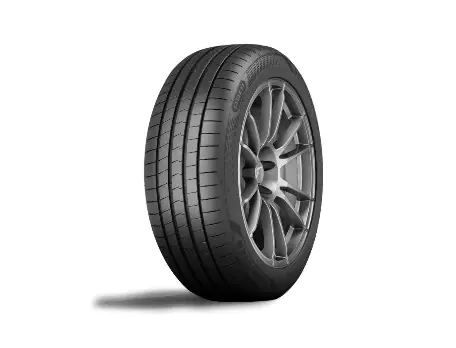 Eagle F1 Asymmetric 6
Ready for Anything. Ultra-High Performance for wet & dry roads.
Strong dry performance
Excellent wet braking & handling
Suitable for Electric Vehicle
EfficientGrip Performance 2
Mileage Plus technology
High tread elasticity and flexibility results in less fractures caused by rough road conditions (over a wide range of temperatures) Wet Braking Technology
Lower compound stiffness facilitates block bending and wiping out of water. Longer and increased number of gripping edges facilitates water evacuation.
Dry Stability Plus Technology
Larger ribs at the center of the tread ensure higher stiffness
Eagle F1 SuperSport
A race inspired tyre for superior grip and handling on dry roads
Superior performance on dry
Superior handling
Driving stability, also at high speed
Better cornering
Highly balanced wet and dry performance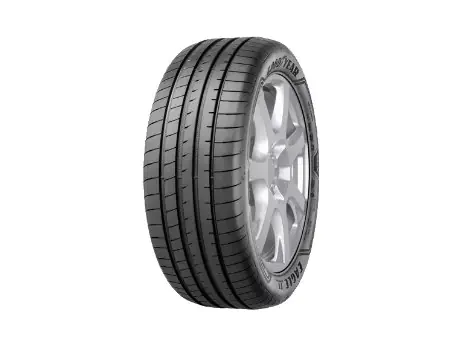 Eagle F1 Asymmetric 3
The Eagle F1 Asymmetric 3 tyre delivers shorter braking distances on wet and dry roads, enabling the driver to take more control of the drive. The New Grip Booster compound is made with adhesive resin to increase stickiness to the road surface, delivering better grip for braking and handing in both wet and dry conditions. It offers improved handling, cornering performance, tread wear and fuel efficiency.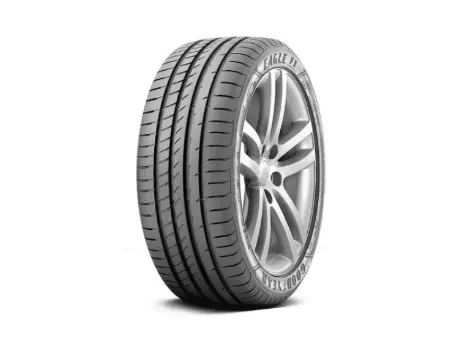 Eagle F1 Asymmetric 2
The ultra high-performance tyre that delivers shorter braking distances when it matters most
Shorter braking distances
Precise handling
Enhanced fuel efficiency
An ultra high performance tyre with optimal braking on wet and dry roads.
Get the most from your car with Goodyear's Eagle F1 Asymmetric 2 ultra high performance tyre. Find out more about its superior braking, fuel efficiency and more.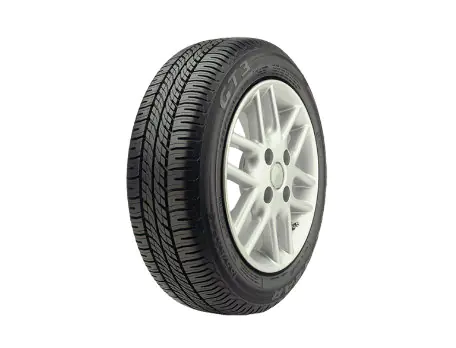 Eagle GT-3
A stylish everyday tyre, the GT3 combines low noise comfort with the revolutionary Bubble Blade Technology for improved traction.
Handling Performance
Wet Performance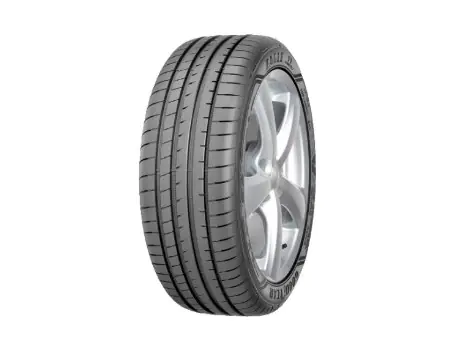 Eagle F1 Asymmetric 5
Luxurious comfort with a strong braking & handling performance on wet.
Shorter braking distance on wet roads
Sporty dry handling feeling Highly refined compound with extra silica load
Shorter braking distance in both wet and dry Contact patch extension when braking
Shorter braking distance in both wet and dry Stiff coupling of carcass and pattern
Precise power transmission for excellent dry handling
EfficientGrip Performance
The EfficientGrip Performance tyre is rated A for wet grip performance which is the highest rating awarded under EU regulations. It has improved wet braking and lower rolling resistance due to its WearControl Technology which ensures an optimal balance. Since rolling resistance is reduced by 18%, this mean its fuel efficiency is improved meaning lower driving costs.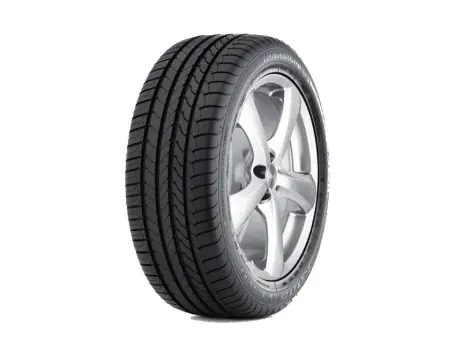 EfficientGrip
The fuel-saving tyre that keeps performing for longer
Enhanced braking, even on wet roads
Durable
Smooth and quiet on the road
An environmentally friendly tyre designed to use less fuel while maintaining performance and safety
Discover great economy with the EfficientGrip, the fuel-saving tyre from Goodyear: a long-lasting, environmentally friendly tyre with many useful features.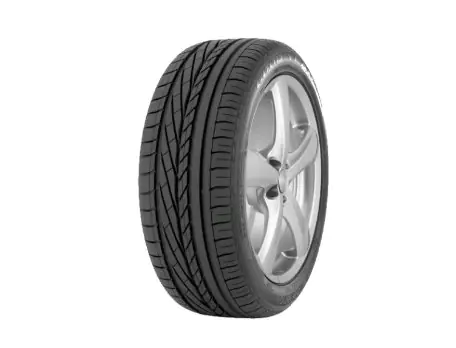 Excellence
The three-in-one tyre that delivers superb grip, handling and comfort.
Enhanced grip on wet roads
Even wear and smooth handling
A quiet, effortless ride
Enjoy outstanding grip, precise handling and a comfortable ride with this three-in-one tyre.Looking for a three-in-one tyre that delivers outstanding grip and handling, plus a comfortable drive every day? Discover the Goodyear Excellence today.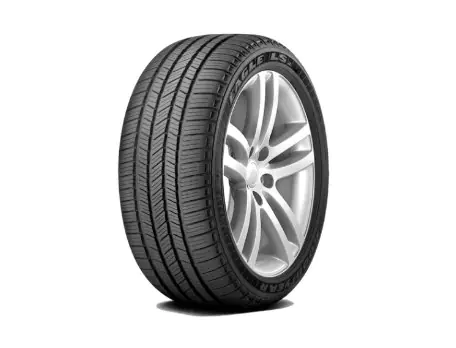 Eagle LS-2
A quality performance tyre for a smooth, quiet ride and confident cornering in any season.
Ultra Wet Traction
Quiet Ride
Stylish Appearance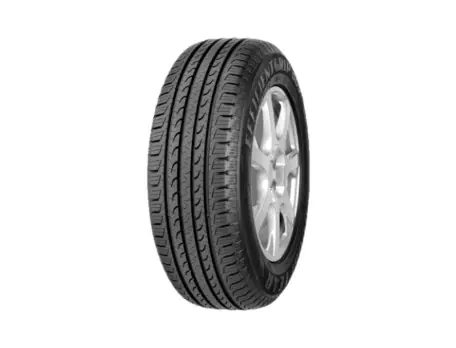 EfficientGrip SUV
The fuel-saving SUV tyre that brakes shorter
Fuel-saving design
Shorter braking distance on wet and dry roads
Long-lasting
Improved steering precision and handling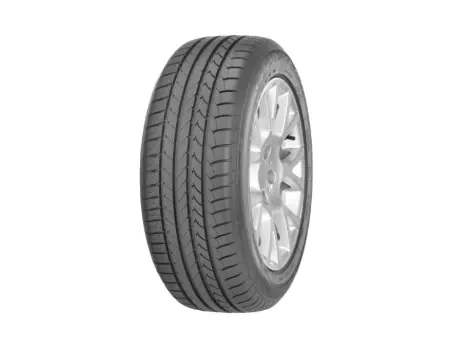 EfficientGrip Compact
The EfficientGrip Compact tyre offers improved fuel efficiency and mileage through a 5% reduction in the overall tyre weight. This leads to improved rolling resistance, while optimised pressure distribution promotes even tyre wear. A new tread design features dual wide grooves, extra-large sipes and multiple biting edges to cut through surface water for improved braking in the wet. Aquaplaning is also prevented by a rounder cavity shape which stops the accumulation of water in front of the tyre.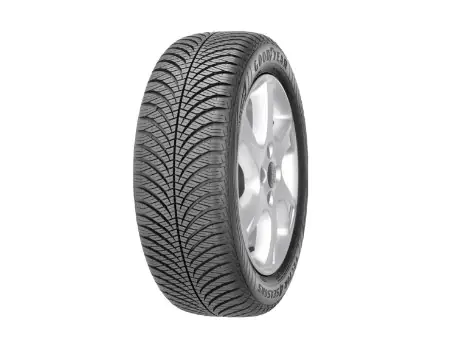 Vector 4Seasons Gen-2
Excellent driving performance in all weather conditions all year long
Excellent performance in all conditions
Firm grip on wet and dry roads
Eco-friendly
Drive with confidence year-round with this all-season tyre.
Drive with confidence all year-round with a tyre designed to cope with all weather conditions.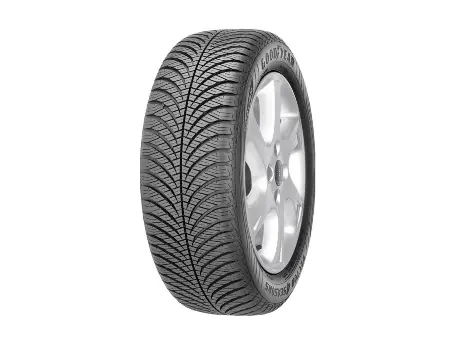 Vector 4Seasons
The Vector 4 seasons Gen-1 allows you to enjoy performance all year round with a tyre that copes with the highs of summer and lows of winter. Our Weather Reactive Technology and SmartTRED design helps the Vector 4Seasons adapt to the current road conditions. Featuring high-density 3D waffle blades, the Vector 4Seasons offers superb ice and snow traction. The Vector 4Seasons also gives you more mileage, thanks to its all-weather compound and a flatter contour that spreads pressure evenly.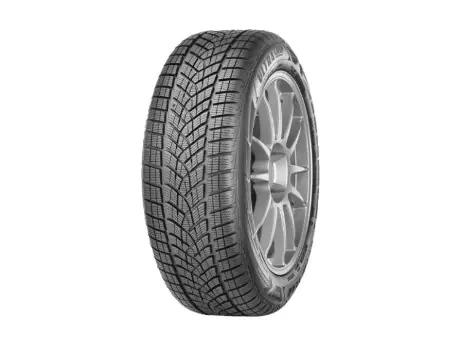 UltraGrip Performance Gen-1
Excellent grip and high handling performance in all winter conditions
Excellent braking distance on snow
Reduced risk of aquaplaning
Optimized tread wear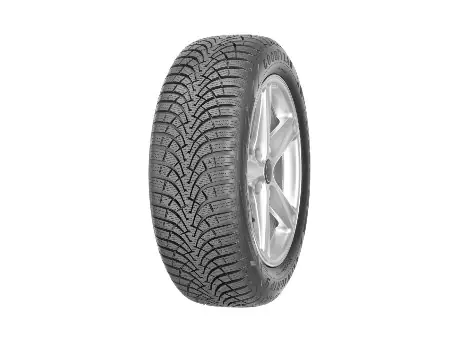 UltraGrip 9
Outstanding performance in the toughest winter conditions
Excellent braking distance in snow
High aquaplaning resistance
Improved Tread Wear Indicator
Enjoy solid performance in tough winter conditions with this Goodyear tyre.Enjoy high performance in tough winter conditions with the Goodyear UltraGrip 9 tyre, with high aquaplaning resistance.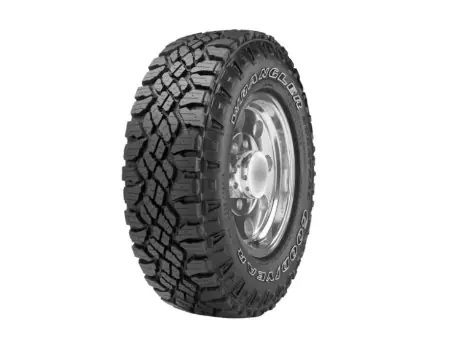 Wrangler DuraTrac
The Wrangler Duratrac features TractiveGroove Technology, which delivers enhanced traction on mud and snow so that the toughest of conditions can be tackled with confidence. Angled Block tread design reduces road noise, improves driving comfortability and stability on even the roughest of terrains.
Wrangler All-Terrain Adventure
The Goodyear Wrangler AT Adventure is a versatile All-Terrain tyre which features Goodyear's latest Kevlar® technology that provides a reinforced layer so that off-roading can be achieved at a moment's notice. Optimised tread design helps to evenly distribute the footprint across the tyre for improved mileage. The Wrangler AT Adventure also boasts wider shoulder blocks to help eliminate mud from the tread, improving off road performance.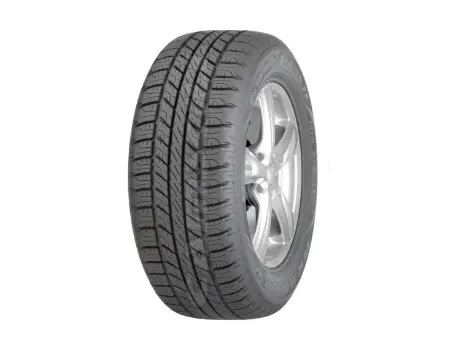 Wrangler HP All Weather
The intelligent 4×4 tyre that gives you peak performance all year round
Excellent performance all year round
Aggressive grip in wet and winter weather
Aquaplaning resistance
Quiet, comfortable ride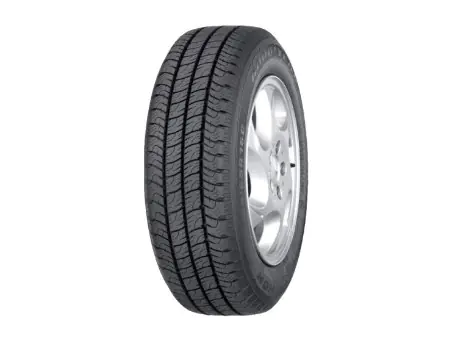 Cargo Marathon
Built to deliver comfort, traction and performance
Superior handling and traction on wet roads
Smooth, comfortable and quiet
Resists aquaplaning
A quality light truck and van tyre for the ultimate traction, performance and comfort.
The Goodyear Cargo Marathon tyre for light trucks and vans is lightweight and reliable, with great handling and grip even on wet roads.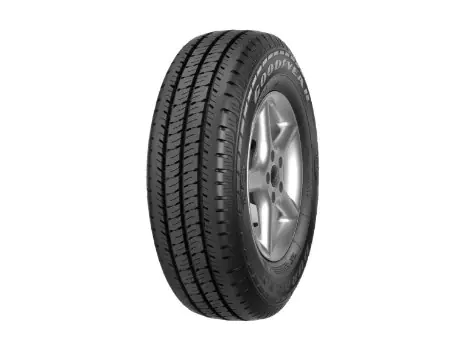 Duramax G2
Incredible durability
Optimised all-weather tread pattern
Stylish sidewall design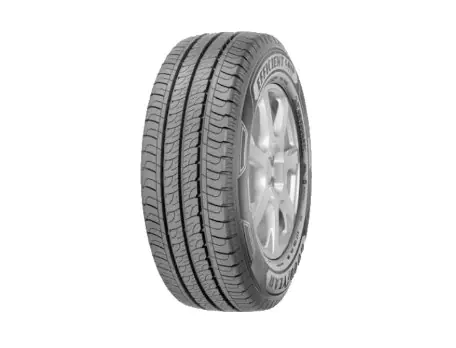 EfficientGrip Cargo
The EfficientGrip Cargo features New compound technology that increases wear resistance, mileage and improves wet braking for enhanced safety. A safer journey is ensured with a larger contact patch combined with thin radial grooves that provide better wet grip and lower noise levels. Increased fuel efficiency via a cooler cushion layer that generates less heat and lower rolling resistance.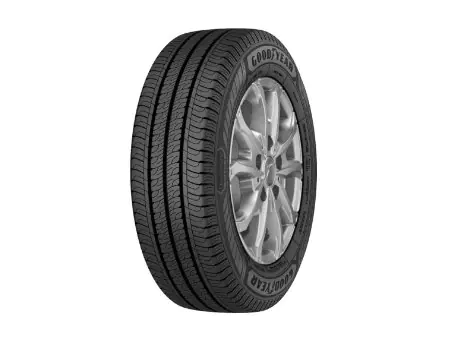 EfficientGrip Cargo 2
Excelling in durability and wet performance
38% improved durability
8% shorter braking distance on wet roads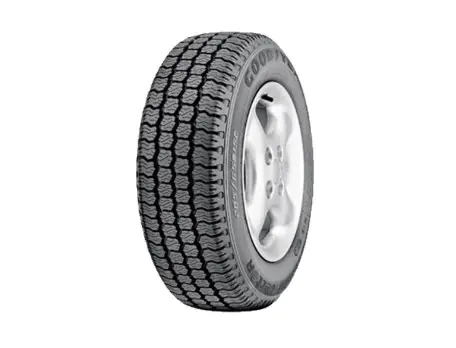 Cargo Vector
Cargo Vector the long-lasting light truck and van tyre for all year-round performance.
Vector 4Seasons Cargo
Extended mileage for reduced cost of ownership
Improved dry performance and wet traction
Environmentally friendly
Lower Rolling Resistance for fuel savings
DuraGrip
The long-lasting tyre that helps your van save fuel
Greater fuel efficiency and mileage
Responsive handling
High aquaplaning resistance
Quiet ride
History of Goodyear tyres
In 1990, Goodyear announced a global alliance with Sumitomo Rubber Industries and became the world's largest tyre company. Its two Innovation Centers in Akron, Ohio and Colmar-Berg, Luxembourg strive to develop state-of-the-art products and services that set the technology and performance standard for the industry. Goodyear is an innovation led brand and has gone on to supply tyres globally and even to NASA.